Modern Chinese Literature
I am a literary and cultural historian whose research focuses on the modern Chinese-speaking world. My most recent publications concern laughter and comedy, print culture, cultural entrepreneurs, literary cosmopolitanism, and the scholar-writers Qian Zhongshu and Yang Jiang. Listen to a recent talk about Qian and Yang I gave at Exeter College, Oxford. I am also an active translator. My colleague Bruce Rusk and I recently completed a selected translation of a 17th-century work called The Book of Swindles, which is forthcoming from Columbia University Press in 2017. Here's a link to a Ming dynasty edition. Watch my recent talk about swindle stories around the world.
CONTACT INFORMATION
Dept. of Asian Studies
UBC Asian Centre
1871 West Mall
Vancouver, BC V6T 1Z2
CANADA
Tel. +1 604 822 5428
Fax +1 604 822 8937
chris [dot] rea [at] ubc [dot] ca
NEW BOOKS



The Age of Irreverence: A New History of Laughter in China.
By Christopher Rea
Oakland, CA: University of California Press, 2015. Publisher; Amazon. E-book. Kindle. Author Q&A. New York Times. Rorotoko. Video (6 min). Read excerpts here and here.
Winner of the 2017 Joseph Levenson Post-1900 Book Prize, awarded by the Association for Asian Studies.
"I am confident that it is the finest in its field to include a lyric by me." — Eric Idle
The Age of Irreverence tells the story of why China's entry into the modern age was not just traumatic, but uproarious. As the Qing dynasty slumped toward extinction, prominent writers compiled jokes into collections they called "histories of laughter." In the first years of the Republic, novelists, essayists and illustrators alike used humorous allegories to make veiled critiques of the new government. But, again and again, political and cultural discussion erupted into invective, as critics gleefully jeered and derided rivals in public. Farceurs drew followings in the popular press, promoting a culture of practical joking and buffoonery. Eventually, these various expressions of hilarity proved so offensive to high-brow writers that they launched a concerted campaign to transform the tone of public discourse, hoping to displace the old forms of mirth with a new one they called youmo (humor).
Christopher Rea argues that this period—from the 1890s to the 1930s—transformed how Chinese people thought and talked about what is funny. Focusing on five cultural expressions of laughter—jokes, play, mockery, farce, and humor—he reveals the textures of comedy that were a part of everyday life during modern China's first "age of irreverence." This new history of laughter not only offers an unprecedented and up-close look at a neglected facet of Chinese cultural modernity, but also reveals its lasting legacy in the Chinese language of the comic today and its implications for our understanding of humor as a part of human culture.
Here's a brief video interview about the book with ChinaFile.
A few bonus visuals I wasn't able to include in the book appear in this discussion (part 1 of 3) of Chinese laughter between me and Henry Jenkins, a scholar of new media, cinema, and vaudeville. And here's a video of a recent discussion between me and Prof. Jenkins about "The Ancient Art of Falling Down: Vaudeville Cinema between Hollywood and China."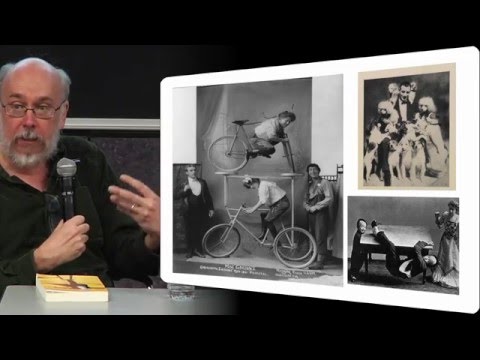 The Business of Culture: Cultural Entrepreneurs in China and Southeast Asia, 1900-60.
Edited by Christopher Rea and Nicolai Volland
Vancouver, BC:UBC Press, 2015; Hong Kong: Hong Kong University Press, 2015.

From the late nineteenth- to the mid-twentieth century, changes in mass media, transportation, and communication technologies provided unprecedented opportunities for the entrepreneurially minded in China and Southeast Asia.
The Business of Culture examines the rise of these "cultural entrepreneurs," Chinese business people who risked financial well-being and reputation by investing in multiple enterprises to build cultural, social, or financial capital. Featuring ten interlinked case studies, this volume introduces readers to three distinct archetypes who emerged during this time: the cultural personality, the tycoon, and collective enterprise. These include the likes of Lü Bicheng, a famous classical poet, who parlayed her literary prestige into a career as the principal of a Beijing girls' school and then used her business fortune to build a high-profile persona as a glamorous foreign correspondent; Aw Boon Haw, the "tiger" behind the Tiger Brand pharmaceutical company; and the Shaw Brothers, ethnic Chinese filmmakers and exhibitors who drew thousands of people out each night to watch movies in Singapore and British Malaya.
Collectively, these portraits reveal how changes in social and economic conditions created the fertile soil for business success; conditions that are similar to those emerging in China today.
Read a sample chapter (PDF). Google Books preview (HTML).

China's Literary Cosmopolitans: Qian Zhongshu, Yang Jiang, and the World of Letters.
Edited by Christopher Rea
Boston and Leiden: Brill, 2015.

China's Literary Cosmopolitans offers a comprehensive introduction to the literary oeuvres of Qian Zhongshu (1910-98) and Yang Jiang (b. 1911). It assesses their novels, essays, stories, poetry, plays, translations, and criticism, and discusses their reception as two of the most important Chinese scholar-writers of the twentieth century.
In addition to re-evaluating this married couple's intertwined literary careers, the book also explains why they have come to represent such influential models of Chinese literary cosmopolitanism. Uncommonly well-versed in Western languages and literatures, Qian and Yang chose to live in China and write in Chinese. China's Literary Cosmopolitans argues for their artistic importance while analyzing their works against the modern cultural imperative that Chinese literature be worldly.
Read the Introduction (PDF), chapter 7 (PDF), and Epilogue (PDF). Listen to a talk about Qian and Yang.
RESEARCH INTERESTS
Modern Chinese literature and drama
Late Qing (1895-1911) and Republican era (1912-1949) print culture
Cinema, cartoons, manhua, and visual culture
Translation
Cultures of comedy and laughter
Stories of swindles, fraud, and deception
Qian Zhongshu and Yang Jiang (see a brief video introduction to both authors)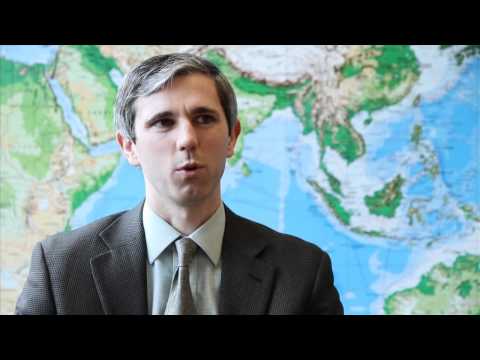 EDUCATION
M.A., M.Phil., Ph.D., Columbia University
A.B., Dartmouth College
SELECTED FELLOWSHIPS AND AWARDS
Joseph Levenson Post-1900 Book Prize, Association for Asian Studies, 2017
SSHRC Insight Grant, 2016-21
Visiting Fellow, Institute of Chinese Literature and Philosophy, Academia Sinica, 2014-15
ANU Australian Centre on China in the World Postdoctoral Fellowship, 2012
SSHRC Standard Research Grant, 2010-13
Chiang Ching-kuo Foundation Workshop Grant, 2010
Hampton Research Fund Grant, UBC, 2009-11
Peter Wall Institute for Advanced Studies Early Career Scholar, UBC, 2009-10
ACLS/CCK "New Perspectives on Chinese Culture and Society" Grant, 2009
Visiting Fellowship, Harvard University, 2006-08
Whiting Foundation Dissertation Completion Fellowship (declined), 2007-08
Chiang Ching-kuo Foundation Doctoral Fellowship, 2007-08
Faculty Fellowship, Columbia University, 2002-07
Weatherhead Institute Ph.D. Training Grant, Columbia University, 2003, 2006
Fulbright Scholar (Taiwan), 2004-05
Foreign Languages and Area Studies (FLAS) Fellowship, Columbia University, 2002-03