Presented in English by Kaveh Farrokh, Ph.D., Professor of History & Academic Advisor for Analytica Iranica, Methodolgica Governance University, Paris, France.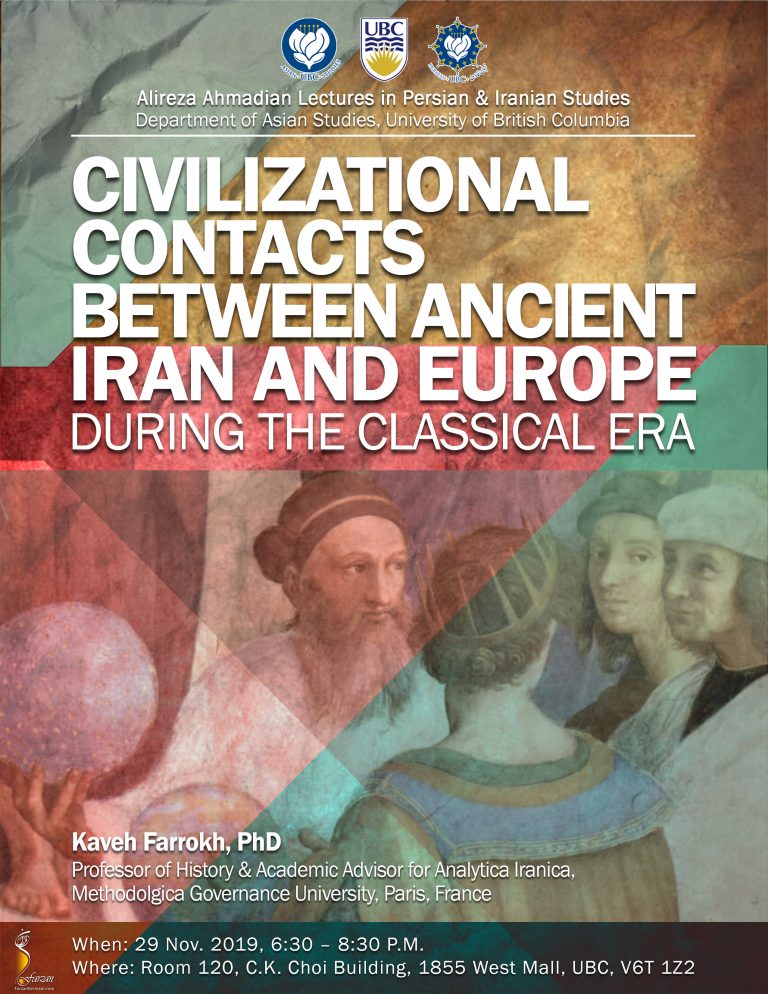 This lecture is part of the Alireza Ahmadian Lectures in Persian and Iranian Studies.
About the Alireza Ahmadian Lecture in Persianate and Iranian Studies: Alireza Ahmadian (1981 – 2019) was a devoted former student, supporter of UBC's Asian Studies department, and beloved member of Vancouver's Iranian community. UBC's Asian Studies department has renamed this lecture series in his honour for the 2019/20 academic year. To access the full list of events, click here.