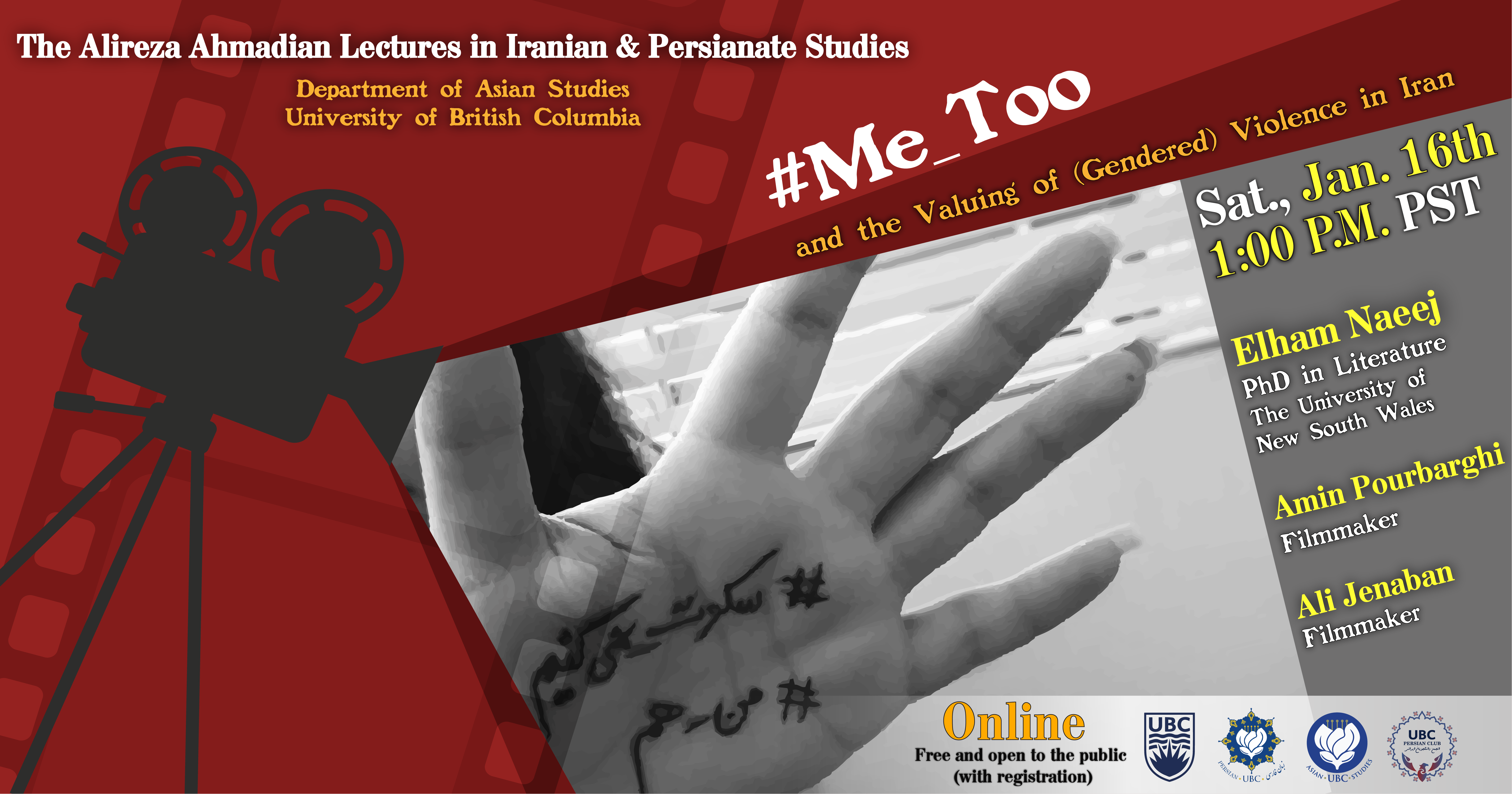 Poster design: Razman Goudarzi (UBC student; Current UBCPC President)
Presented in both Persian and English with subtitles. 
Thank you to everyone who attended! The recording can be viewed on YouTube via this link here.
Presenters: Filmmakers Ali Jenaban and Amin Pourbarghi, with Elham Naeej (PhD in Literature, The University of New South Wales, Australia).
Please watch the 13-min film made by our filmmakers Ali Jenaban and Amin Pourbarghi before the event to best follow the discussion.
About the Alireza Ahmadian Lectures in Iranian and Persianate Studies: Alireza Ahmadian (1981 – 2019) was an enthusiastic researcher, a consummate socio-political analyst, and an opinion leader on foreign policy who nurtured the virtues of diplomatic dialogue and liberal democracy. Alireza was a proud and devoted UBC alumnus, supporter of UBC's Asian Studies department, and beloved member of Canadian-Iranian Community. UBC's Asian Studies department renamed this lecture series in his honour in 2019. The Ahmadian family and friends have provided funding to support this series, and this generous gift will see these important academic and community engagement events supported through to the end of the 2025/2026 academic year. To access the full list of events, click here.