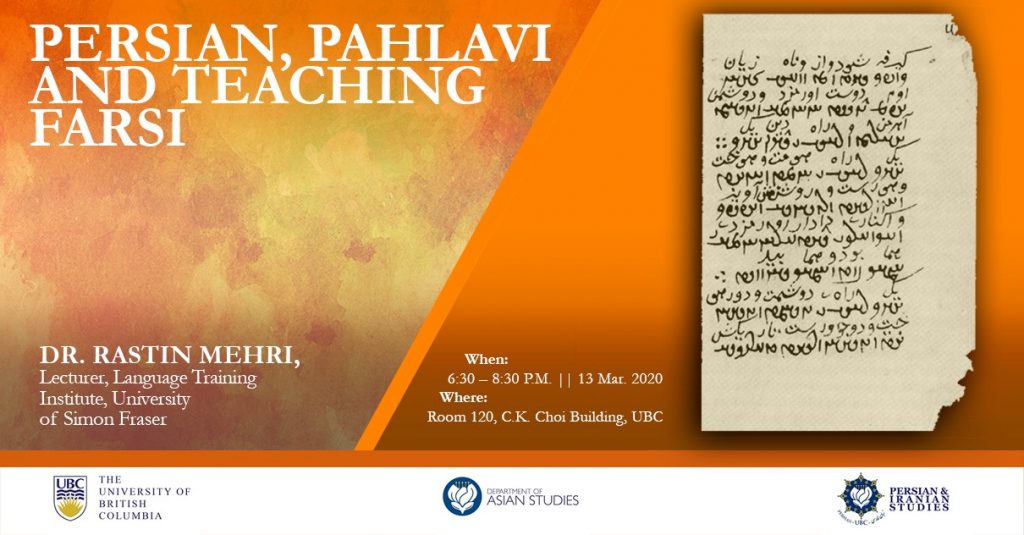 Unfortunately we had to decide to cancel the March 13th lecture. This decision was made due to the growing concerns around the COVID-19 virus. We hope to be able to hold this event at a later time. We sincerely apologize for any inconvenience this cancellation may cause, and we look forward to seeing you in our future events. We will advise in due time whether we will also cancel our April 3rd event.
Location: Room 120, C. K. Choi Building
This event is free, but please register via Eventbrite.
Presented in English by Dr Rastin Mehri, Lecturer, Language Training Institute, University of Simon Fraser.
This lecture is part of the Alireza Ahmadian Lectures in Persianate and Iranian Studies.
About the Alireza Ahmadian Lecture in Persianate and Iranian Studies: Alireza Ahmadian (1981 – 2019) was a devoted former student, supporter of UBC's Asian Studies department, and beloved member of Vancouver's Iranian community. UBC's Asian Studies department has renamed this lecture series in his honour for the 2019/20 academic year. To access the full list of events, click here.