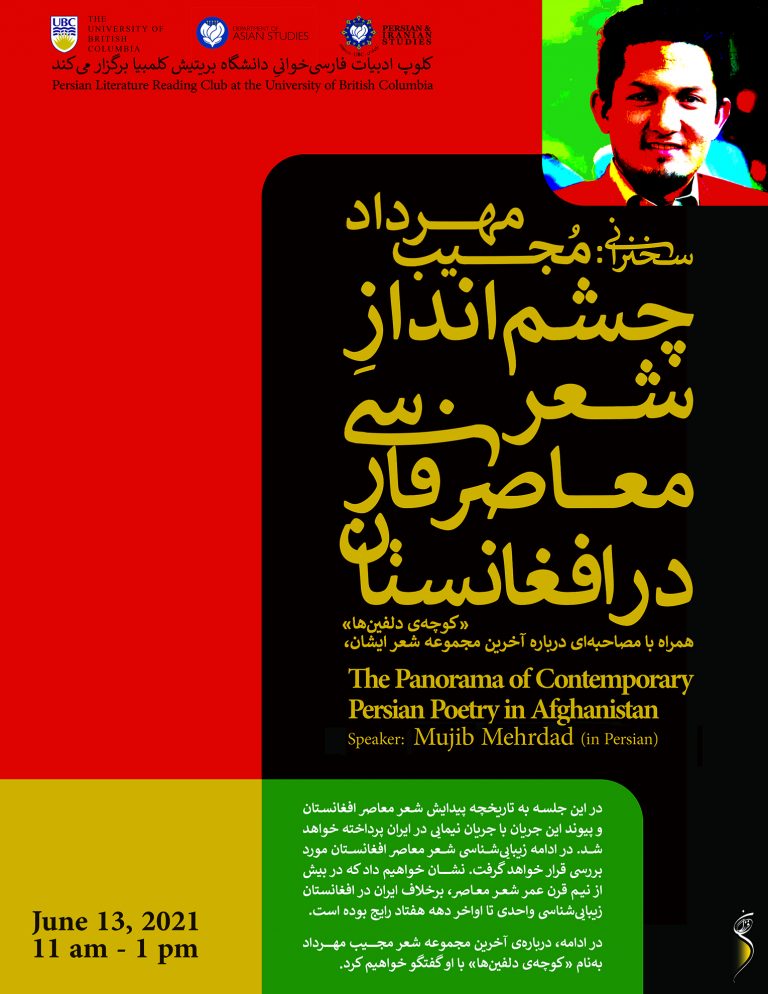 UBC Persianate and Iranian Studies Program and UBC Persian Literature Reading Club is hosting one of the leading literary and cultural figures in Afghanistan, Mujib Mehrdad. He will speak about his view of the contemporary poetry in Afghanistan and we will interview him about his latest collection of poetry published in Iran, titled "Dolphins' Alley (Kuche-y-e Dolfin-ha)". Take this rare opportunity to know more about the development of poetry in Afghanistan and its relation with the Contemporary Nīmā-ei Movement in Iranian poetry (جنبش شعر نیمایی) .
Date & Time:
June 13 | 11am – 1pm (PDT)
Location: online via Zoom
*Presented in Persian
Free & open to the public. Click the link below to register for the event.
Registration link: https://ubc.zoom.us/webinar/register/WN_xhA0-4gaS1ac-lq612Sisg
About the Speaker: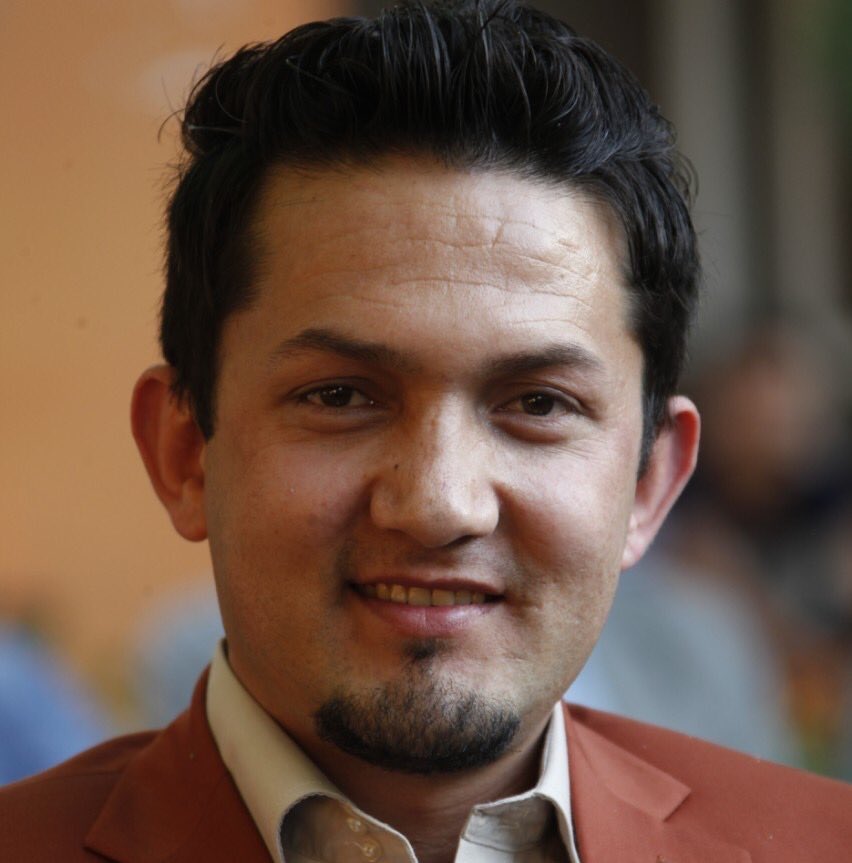 Mujib MEHRDAD (poet, playwright, translator; Afghanistan) is the author of the poetry collections [Gladiators Are Still Dying] (2007; winner of the Afghan Civil Society's literature contest), [The Fishes Have Fled Our Veins] (2008), [Audience] (2009), and [soldiers] (2015), and of the collection of essays [The Rain Passed]. He has translated Ginsberg, Plath,Langston Hughes, Mayakovsky, Tagore, and others, into Dari. He is a board member of the literary organization Kashane Nawesendagan [House of Authors], board member of Afghan pen organization and teaches Persian literature at Al-bironi University in Kapisa and for the last three years he has been working as a spokesperson for the ministry of education. He has a master's degree in English literature and Cultural studies from India. At the moment, he is editor-in-chief of Hashti Subh daily, the most read newspaper in Afghanistan.
The event is sponsored by UBC Department of Asian Studies.