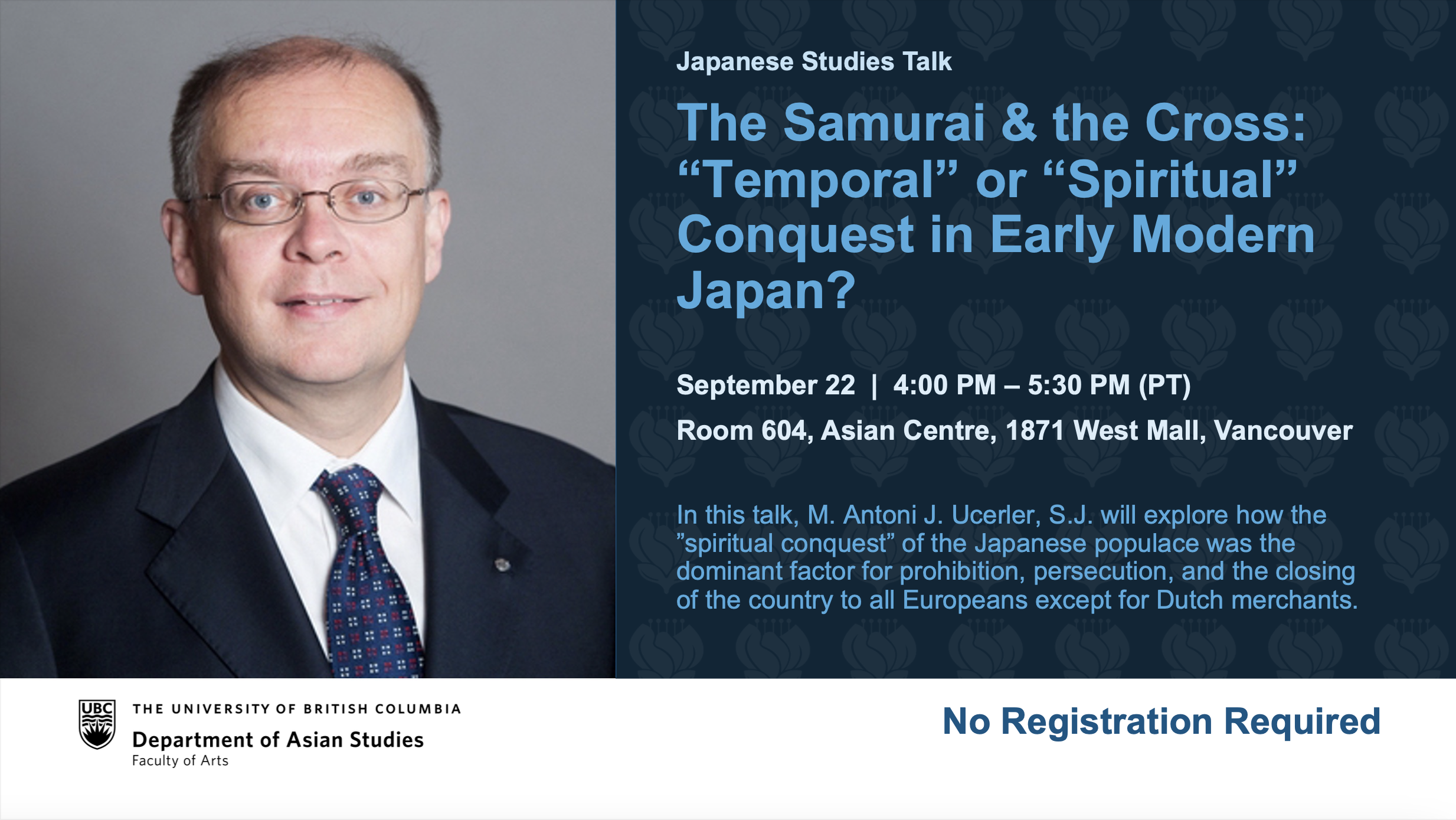 After Jesuit missionaries introduced Christianity to Japan in 1549, the Christian community grew rapidly, both among the samurai class and the common populace. By 1600 there were an estimated 450,000 converts amongst a total Japanese population of approximately twelve million. With the unification of Japan by Tokugawa Ieyasu, there was an increasing need on the part of the shogunate to impose religious and ideological conformity. Christianity, perceived as a direct threat to the newly established social and political order, was banned in 1614. Two hundred sixty years of systematic persecution ensued.
In this talk, M. Antoni J. Ucerler, S.J. will explore how the concern over a "spiritual conquest" of the Japanese populace was the dominant factor for prohibition, persecution, and the closing of the country to all Europeans except for Dutch merchants.
The event is free and open to the public. Registration is not required.
---
Speakers
M. Antoni J. Ucerler, S.J. (D.Phil., Oxon.) is a British-born Canadian-American of Polish and Turkish descent. Since entering the Society of Jesus in Italy in 1981, he has spent decades engaged with Japan, where he taught comparative intellectual history at Sophia University.
He has also taught at the University of Oxford, Georgetown University, and the University of San Francisco. He is the Director of the Ricci Institute for Chinese-Western Cultural History at Boston College, which engages in interdisciplinary research on the history of Christianity in East Asia in partnership with scholars from across the world. His main areas of interest are the history of Christianity in premodern Japan, as well as in China and Korea, global intellectual history in the early modern era, transcultural translation, and the material and visual culture produced by these encounters, including the history of the book.