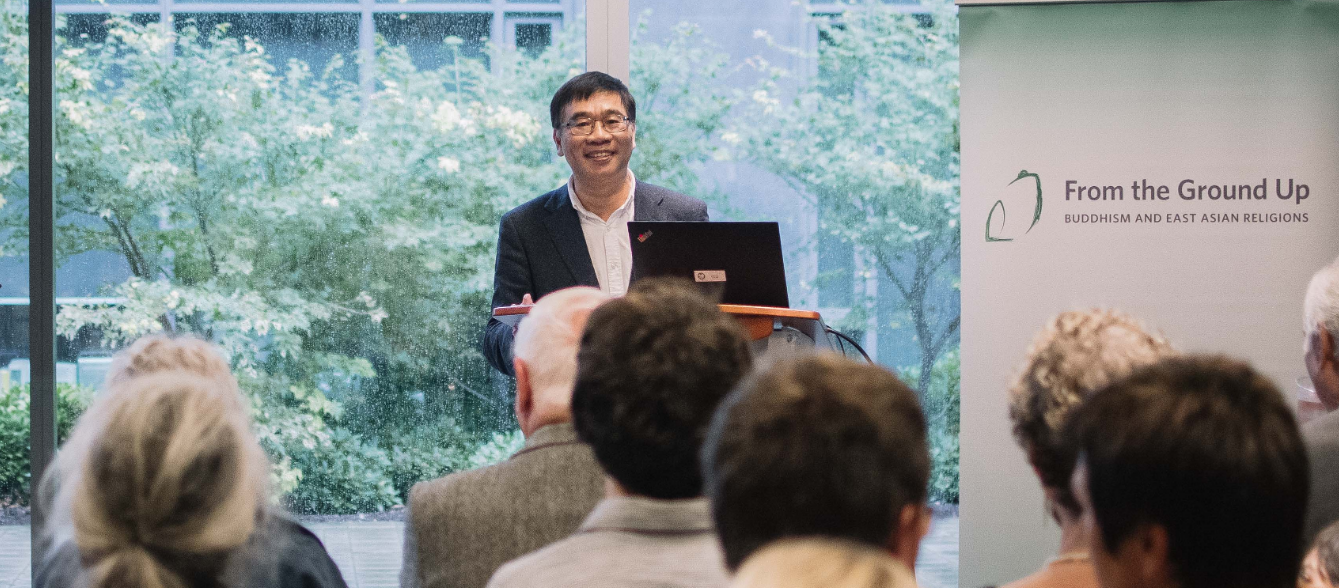 Department of Asian Studies
University of British Columbia
 FREE and open to the public!
For the 2020/21 Academic Year, in line with current UBC protocols, all Asian Studies events will be offered virtually.
About the Tianzhu-Hurvitz Lecture: 
We are proud to announce the UBC Tianzhu-Hurvitz Lecture Series, named for prominent academic and pioneer in the field of Buddhist Studies, Dr. Leon Hurvitz. Dr. Hurvitz's fascination with medieval Japanese led him to explore Buddhism, which became his main passion. He published numerous monumental works over the course of his career while also teaching at UBC Department of Asian Studies for nearly twenty years. This lecture series invites distinguished scholars around the world to share and discuss their research at UBC in honour of Dr. Hurvitz's contributions to the field. Learn more here
Next Upcoming Lecture:
Lectures and dates to be added shortly.
Past Lecture List
2020:
Friday 9 October, 2020 (8:00 – 9:30 AM; Online via Zoom)
Karma in Chinese Buddhist Historiography
John Kieschnick (Professor of Buddhist Studies, Stanford University)
2019:
Thursday 7 November, 2019 (2:30 – 4:00 PM; Asian Centre Auditorium: 1871 West Mall, Vancouver, BC)
FROGBEAR Guest Lecture: Through Altruism to Enlightenment
Dr. Rey-Sheng Her 何日生 (Tzu Chi Foundation)