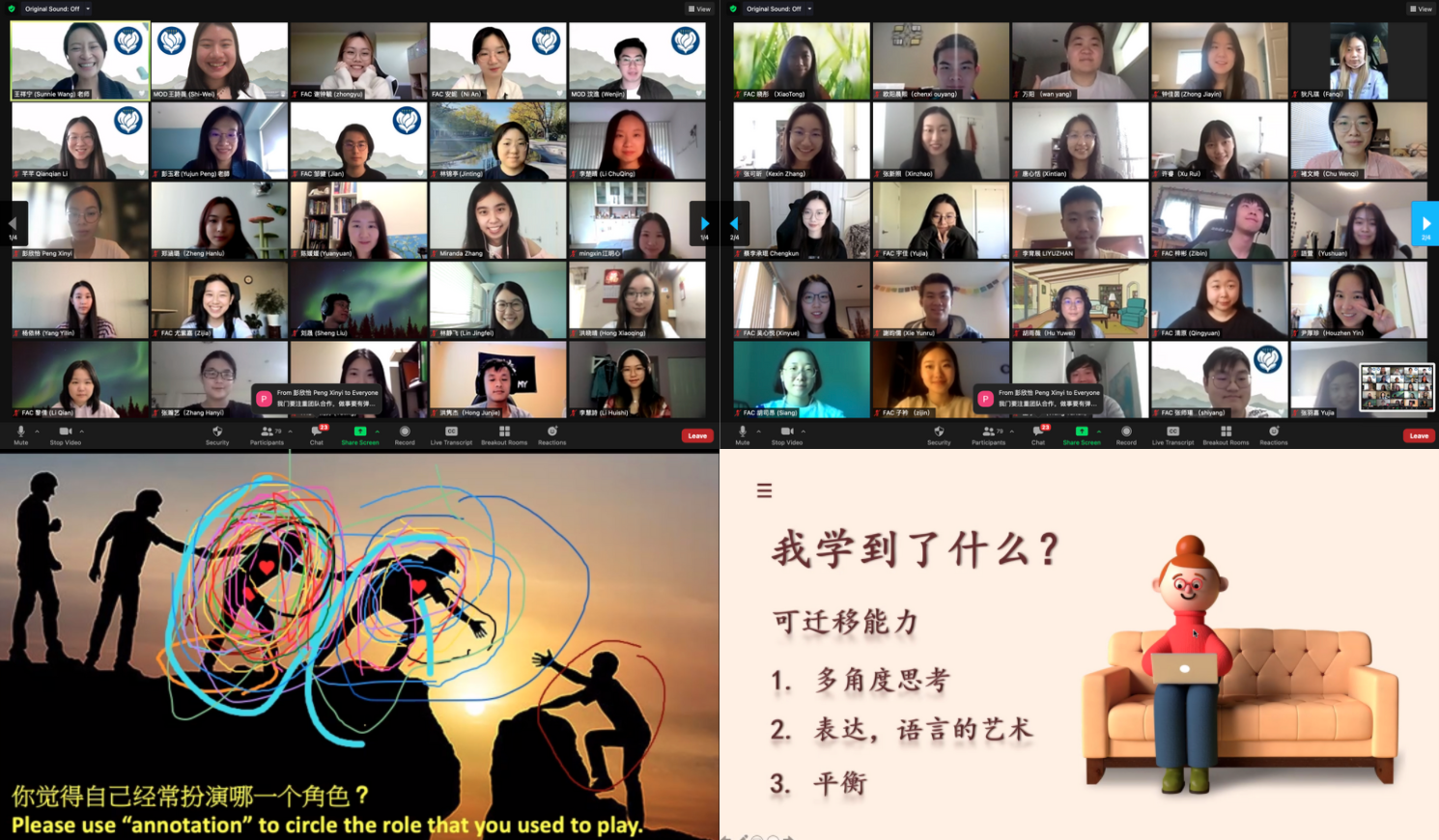 The pandemic may have separated students from each other, but it has reinforced their awareness of the importance of mutual support and strengthened their connections. Indeed, the pandemic in no way hinders students' passion for joining the Chinese Language Program (CLP) as Volunteers and TAWLs, all of whom are dedicated to enhancing the flourishing of Chinese language and culture. Through their great efforts and hard work, Volunteers and TAWLs constantly contribute to CLP's success today. 
TAWLV Workshop Group Picture

This year, the Chinese Language Program held its annual Volunteer and TAWL Training Workshop on Saturday, September 11. Even though the workshop was held online, the new volunteers and TAWL assistants were eager to participate in the supportive and welcoming community of the CLP. Through a variety of informative and interactive activities, student volunteers were introduced to professional development opportunities at the Chinese Language Program. They also gained a deeper understanding of their role as mentors to Chinese language students from both heritage and non-heritage streams. 
A demonstration of the CLP's collaborative efforts as a team
The activities at the training workshop taught TAWLs and Volunteers how to communicate with others in a professional setting, and how to solve problems when dealing with varied challenges in oral practice. The workshop further inspired future Teaching Assistants and WorkLearns of the Chinese Language Program to reflect on their work ethics, and analyze how they should develop their professionalism in a way that fosters a positive and supportive community. Professor Hsiang-ning Sunnie Wang began the workshop with an in-depth introduction to the responsibilities of members within the CLP, encouraging TAWLs and Volunteers to correctly analyze a student's language skill level so the best mode of mentoring can be determined.
A demonstration of the different skill levels of language-learning students
WorkLearn students Camille Zeng, Yunru Xie, and Yuxun Wang further shared their experiences with the volunteer students and TAWL assistants to demonstrate one's potential growth and the importance of self-reflection at the CLP. Aydin Quach, another WorkLearn student, elaborated on the Code of Conduct at CLP, helping the volunteers understand the ethical implications of their duties within a language-learning community.
WorkLearn Student Camille Zeng sharing experience with the workshop participants

To better prepare volunteers for their tasks, the new instructor Shiang-han Lin presented the oral practice program and introduced to the volunteers different scenarios they may face. Two other new instructors, Yu-chun Peng and Yi Chen, discussed the different learning needs of non-heritage and heritage students, holding engaging activities and facilitating productive discussions within the group. 
The Volunteers and TAWLs are more than willing to dedicate their precious time to helping Chinese language learners gain a better understanding of the language and culture. For example, during oral practice sessions, both Volunteers and TAWLs help students strengthen their Chinese reading and speaking skills by engaging students in well-designed activities and provide timely support when students have questions with the materials. They are also devoted to organizing many events to deepen the CLP students' understanding of the language and culture. The Volunteers and TAWLs' selfless dedication to the learners' improvement of linguistic and cultural proficiencies makes every success in the CLP possible.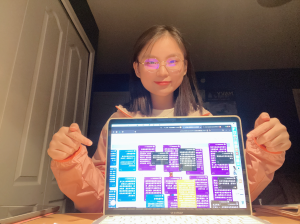 "It's my pleasure to help more people learn Chinese, because it spreads Chinese culture in a meaningful way. Besides, in the process of helping others, I [allow] myself to grow; I can now understand how to communicate with others, and also engage in meaningful conversations with others. It's my honour to be part of the CLP team… and I hope I can further contribute to the development of this program!"

Eileen Wu, a second-year student in the Faculty of Arts
There are many reasons why Volunteers and TAWLs choose to join and support the Chinese Language Program, one of which is the strong sense of community. They are attracted to the warm and welcoming atmosphere which the Chinese Language Program provides. And they always establish long-lasting friendships with the kind and friendly people they meet in the Program. By becoming part of this supportive community, Volunteers and TAWLs are able to maintain the vibrant environment of the Chinese Language Program, inspiring future Volunteers and TAWLs to call it a place like home as they did.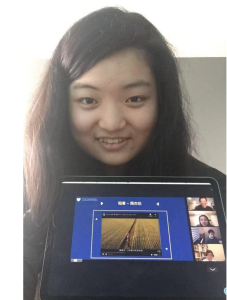 "

I had the opportunity to be both a student and a volunteer within the Chinese Language Program, and in both roles, I had met some of the friendliest, most professional, and dedicated people so far in my time at university. Seeing all the Worklearns who create such a welcoming environment, all the TAs who customize feedback, and the amount of overwhelming support I received as just a volunteer made me aspire to take on such a role."
Susan Zhang, a second-year Biochemistry student

"I hope to become a TAWL for the CLP because the Program made me feel like I had a big family during my volunteering period, and I was able to learn a lot of new things and make friends here."

Savannah Zheng, a second-year Psychology student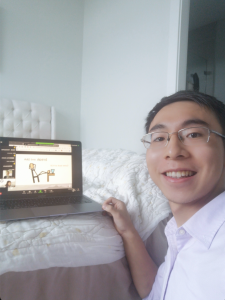 "This is my second year volunteering for the CLP and I'm excited to be back! Oral practice sections have always been a blast and I look forward to being a part of such a warm and tight-knit community once again. The TA/WLs, professors, and other volunteers are always so supportive and friendly."

Richard Jiang, a fifth-year Sauder Finance student
Indeed, many current Volunteers and TAWLs were once students of the Chinese Language Program as well. They had the first-hand experience of the wholehearted support and guidance from their predecessors. These experiences have in turn inspired them to join and become active members of the Chinese Language Program, encouraging them to give back the help they once received.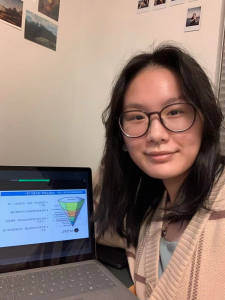 "I'm volunteering for the CLP because I want to be surrounded by a community of like-minded people with similar appreciation for Chinese culture. Previous CLP volunteers helped me improve my Chinese and fostered my appreciation for my heritage, and I want to help others find that same spark of appreciation that the CLP nurtured in me."

Selina Guo, a third-year Political Science student
The Volunteers and TAWLs not only inspire other learners of the Chinese language and culture, but they also gain valuable skills and life-long memories, which they will dearly cherish in their journeys beyond. The Volunteers and TAWLs of the CLP are dedicated towards the CLP because of the rewarding experience when they are involved in meaningful projects that challenge them to hone their professional skills. For example, the Volunteers and TAWL can practice and improve their teaching and communication skills by participating in oral practice sessions. They also gain new skills and professional development by attending training workshops held by the CLP.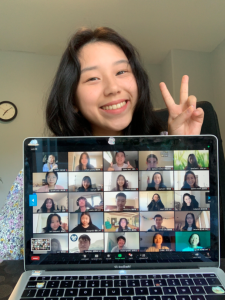 "…I continued to work as a WL because I continuously [found] myself engaging in rewarding projects, reaching out to those in the Chinese Language Program, learning and honing important life and work skills. The CLP is what makes me love working as a TAWL."

Jennifer You, a third-year English Literature student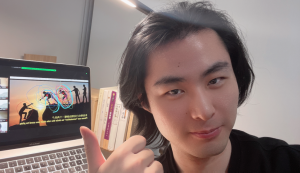 "At the beginning of 2020, I volunteered in the Lantern Festival Poetry Gala, met a few CLP TAWLs there, and I was so impressed by their passion and level of professionalism. Thereafter I desired to be part of them, strengthen ourselves together, and allow our positive energy to reach more people."

Zou Jian, a fourth-year Economics student
The Volunteers' and TAWLs' passion to promote the appreciation of Chinese culture, and willingness to help others grows ever stronger as they work closely with each other. Their enthusiasm will enable the transfer of their professionalism and welcoming attitudes to future CLP members. Furthermore, the Volunteers and TAWLs are able to enhance their professional skills in the CLP, which will undoubtedly be conducive to their future developments. All these attract the Volunteers and TAWLs to continue their support for the CLP and dedicate themselves to building a larger and increasingly vibrant community.
People's takeaway points from attending the Training Workshop
Written by Fei Pan
Edited by Shih-wei Wang