Announcing our incredible lineup of Alireza Ahmadian Lectures for Term 2! They will all be held virtually over Zoom, and individual dates, times, titles and presenter names can all be found in the graphic below.
RSVPs will open approximately two weeks prior to each event (you will need to register separately for each one), and you will be sent the Zoom link after registering. You will be able to read more about each lecture via the individual posts in our "Events" tab on this website, which will all be updated in early January of 2021.
Where possible, each event will be recorded and posted afterward on YouTube, and we also have subtitles available in each session for those who desire them.
Any questions can be directed to asian.studies@ubc.ca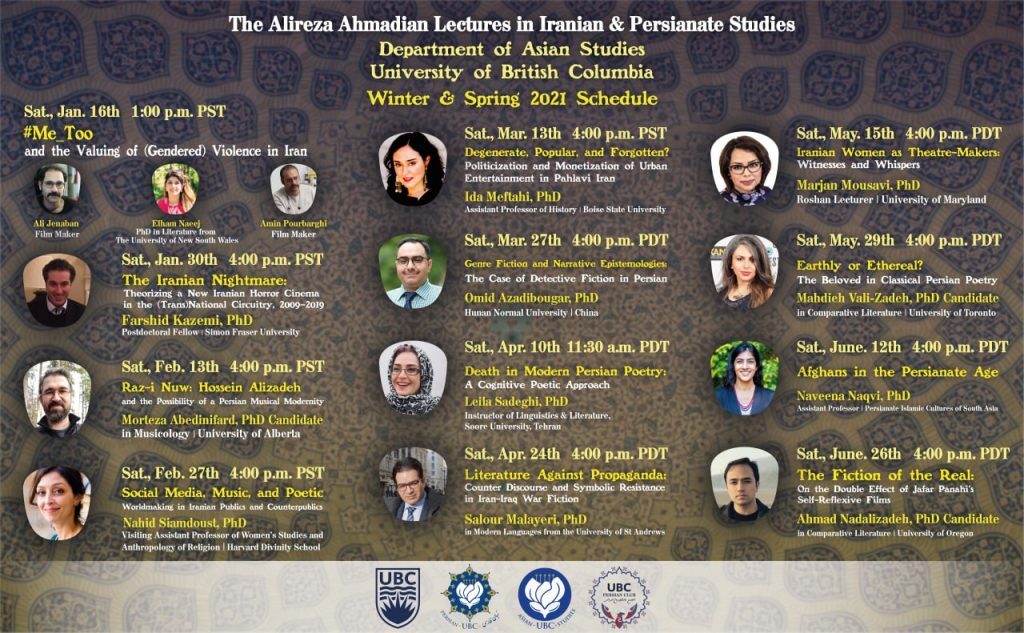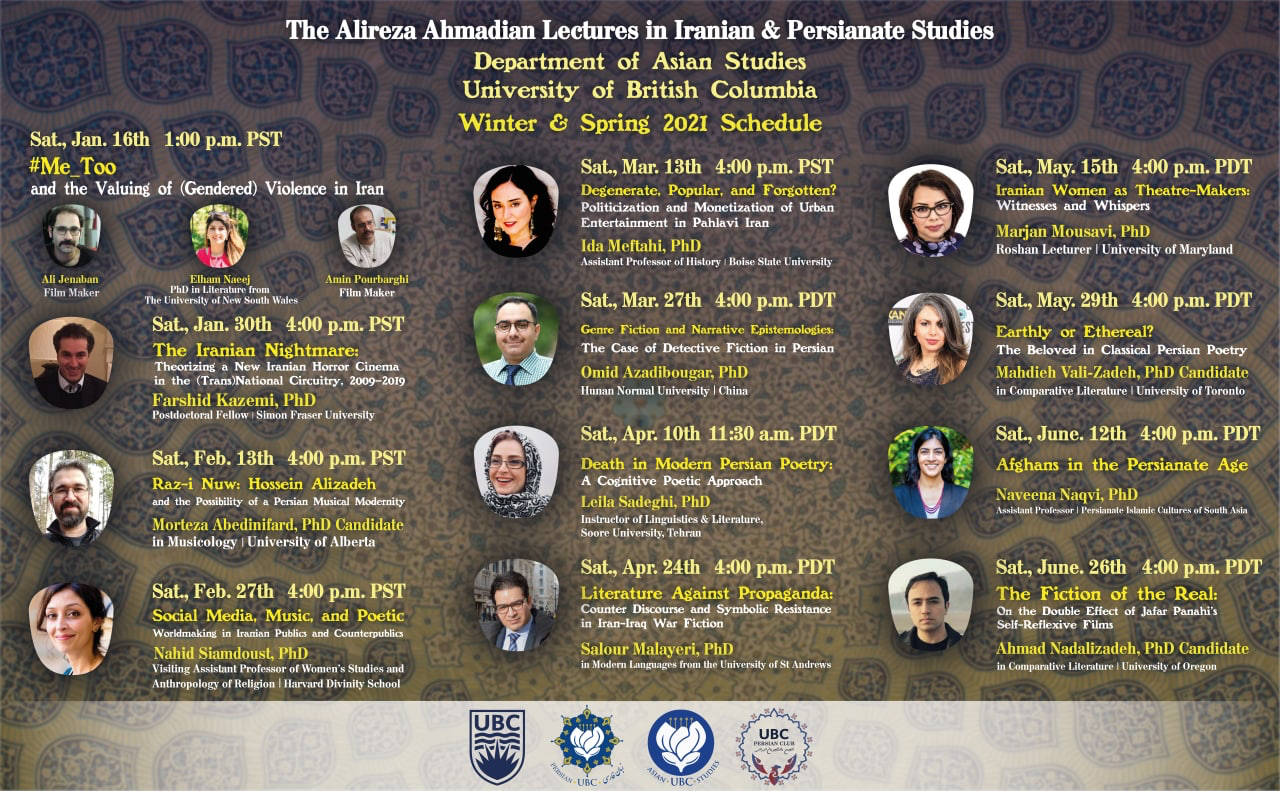 About the Alireza Ahmadian Lectures in Iranian and Persianate Studies: Alireza Ahmadian (1981 – 2019) was an enthusiastic researcher, a consummate socio-political analyst, and an opinion leader on foreign policy who nurtured the virtues of diplomatic dialogue and liberal democracy. Alireza was a proud and devoted UBC alumnus, supporter of UBC's Asian Studies department, and beloved member of Canadian-Iranian Community. UBC's Asian Studies department renamed this lecture series in his honour in 2019. The Ahmadian family and friends have provided funding to support this series, and this generous gift will see these important academic and community engagement events supported through to the end of the 2025/2026 academic year. To access the full list of events, click here.