Interested in what you can do with a degree in Asian Studies? In our Alumni Spotlight Interview Series, we ask our alumni about their career paths, how they became interested in Asian Studies and for any advice they would give to current students. This interview features Chandima Silva (BA 2018). Chandima is currently a program coordinator at SFU as well as the Director of Arts and Culture at the Asia Pacific Youth Council for 2019-20.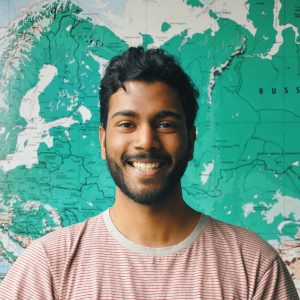 Tell us a little about yourself, your background and how you became interested in Asian languages and cultures?
Growing up, I had two major academic interests. One of those, chemistry, did not really pan out. I studied it and continued on to a Bachelor's of Science in Chemistry, thinking how lucky I was to know my passion and endgame in life. That was, until the second year, where at the end of the year I was asked to withdraw from school on account of less than stellar grades. Deflated but strangely relieved, I dedicated myself to finding an academic pursuit I enjoyed. I took a variety of courses at Douglas College, in a variety of fields, ranging from creative writing to history to calculus (I know, again!). Through these, I rekindled my other major interest, history. Following this profound personal realization, I completed an Associate's from Douglas College and then transferred into UBC's Asian Studies department. I haven't looked back since.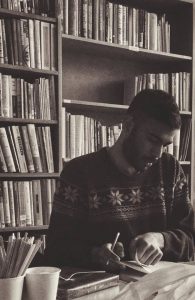 What choices did you make at UBC that contributed to your career success / journey?
I think I benefited greatly from the small, collegiate like atmosphere of South Asian and Southeast Asian studies at UBC. I also made the choice early on to apply for Work Learn positions and was fortunate to secure a program assistant position with the Centre for India and South Asia Research at UBC. While I was at CISAR, I coordinated a community-backed, arts and culture showcase with the aim of increasing visibility of Sri Lanka and to articulate a presence for Sri Lankan studies in UBC. It was a fun evening, with a variety of music and dance performances, catered through the generosity of the community and was attended by 150+ people. My decision to do an exchange semester at the National University of Singapore was another standout experience. Looking back (despite my earlier claim), I am fortunate to have been able to travel in and study Asia in an Asian country.
These experiences, including my academic experiences at UBC Asian Studies, allowed me to develop extremely transferable skills and experiences for both my personal and professional lives.
What was your first job after graduation and what other jobs did you have before your current position?
To be honest, after graduation, I thought I'd be headed to law school in England. But, as it happens, I received a different crate of lemons. One of my professors, Dr. Adheesh Sathaye invited me to assist with logistics and planning of the 17th World Sanskrit Conference (https://wsc.ubcsanskrit.ca/) that was held in the summer at UBC. This experience was incredible (thank you Adheesh!), I got to witness and involve myself with the nitty-gritty of planning a huge, international conference (500+ papers from academics all over the world).
Following this experience, my partner invited me to travel with his family in Morocco and Spain, and I spent a few hours each day applying and interviewed over spotty Skype every week or so. One non-spotty and objectively, okay interview later, I secured a position at BCIT where I was responsible for their version of UBC's CareersOnline, eJOBS and supported the delivery of co-op programs. Currently, I am at SFU where I manage the delivery of the graduate programs in Computing Science.