Interested in what you can do with a degree in Asian Studies? In our Alumni Spotlight Interview Series, we ask our alumni about their career paths, how they became interested in Asian Studies and for any advice they would give to current students. This interview features Kenneth Wong (BA 1985) who found his passion in Asian Studies. Kenneth is currently the president of A.C.E. Consulting company while also working as a full-time professor at Langara College's School of Management, specialising in International Business and Marketing.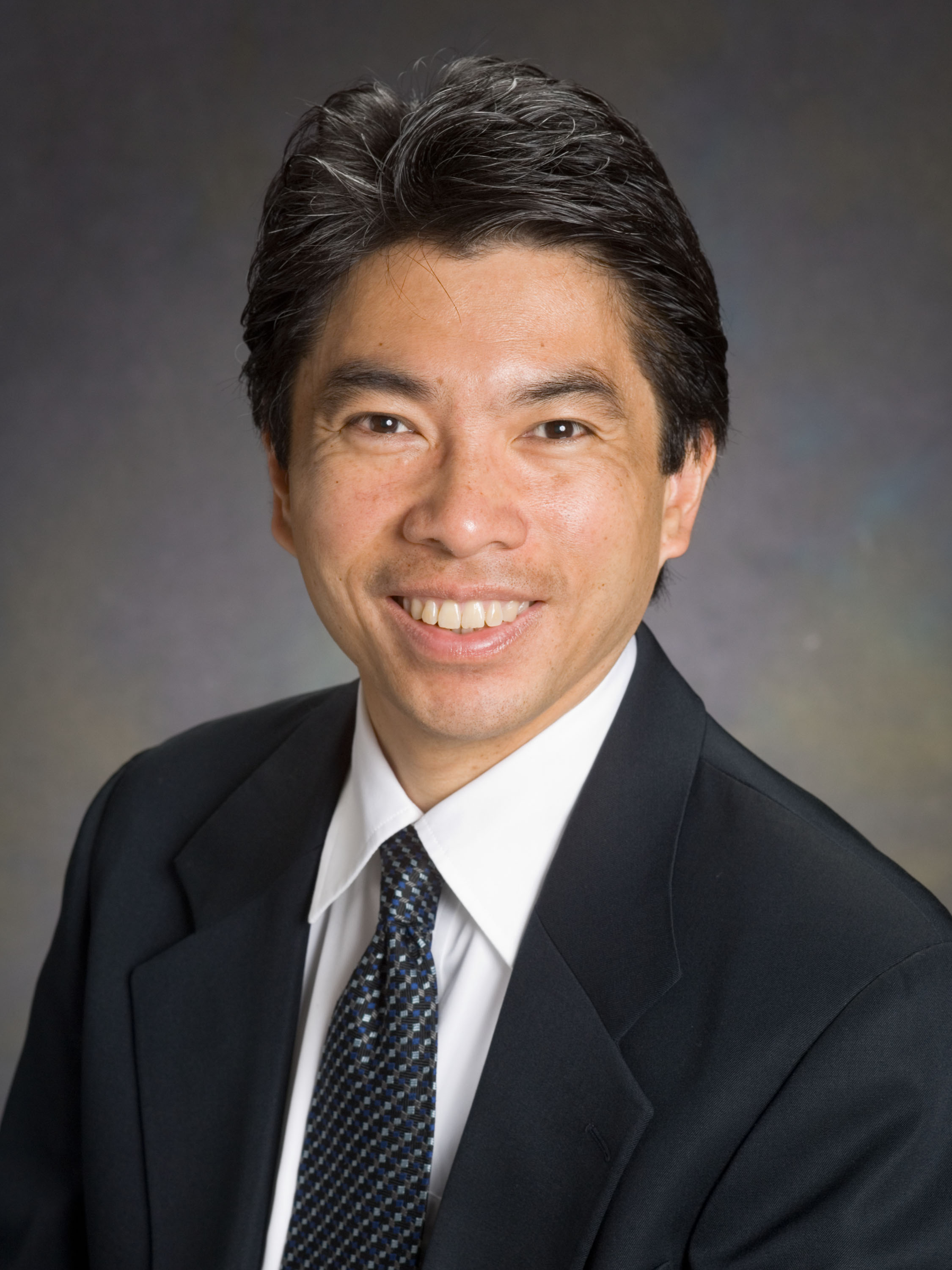 Tell us a little about yourself, your background and how you became interested in Asian Studies?
I was born in Hong Kong and immigrated to Canada in the 70s. Went through high school in Vancouver and then headed straight into UBC. I quickly discovered that I was not made for Science and switched to Arts in 2nd year. I took Chinese 100/101 and rediscovered my own culture. My mentor Dr. John Howes convinced me to major in Asian Studies. A friend then encouraged me to explore Japanese as at that time in the 80s, Japan was quickly on the rise. Toyotas and Hondas were becoming popular; Tokyo fashion was at par with that of Paris, London and New York; and JPop culture was gaining a large fan base in Asia. I struggled with Japanese 100 in the first month but once I grasped the basics with the help of my prof Dr. Soga, I found my new love. By the time I graduated, I have taken every Japanese language course there was at UBC. I then wrote the Mombusho Scholarship exam and was accepted into Hokkaido University in Sapporo in 1985. That ended up being one of the best years in my life.
After your first job, how did your career progress and what are you currently doing?
When I graduated in 1985 from UBC, I was told that I will go through six jobs before I retire. These days, you will more likely have six careers by the time you hit 60. I came close with five. You will see how each job was progressive.
Japanese-speaking grads were sought after in the mid 80s in Vancouver. I opted for the travel industry as I worked as a tour guide during my UBC days. 1986 was the year of endaka, when the yen doubled its value in literally one year. I was in Japan right when it happened. One of the major expenses one tends to spend with newfound wealth is travel. So they chose Canada – a safe, English-speaking country, and home of Anne of Green Gables – a novel studied by most high school students in Japan.
During those two years at the travel agency, I knew I wanted to develop two skills – sales and marketing. I took night courses at BCIT, and then took on a job selling life insurance (not recommended to young, 20-something singles). While those were my toughest years in terms of income, they were also two influential years in not only my sales skills, but also philosophically. It did, however, lead me to the next cool job as Sales Manager for Westin Bayshore Hotel. I was selling hotel rooms to Asian travel agencies, but my other market was the NHL teams. 12 of the 18 teams in the league stayed at the Westin. I was dealing directly with team managers, coaches, and of course, I get to see the players in the lobby, too.
Meanwhile, I joined the Mokuyokai which at that time was a key Canada-Japan organization in hosting business functions. As President, I hosted and MC'd meetings with Consul Generals, Ministers and Ambassadors from Japan.
All that experience progressed into the next – and probably the most influential – job. I was headhunted by the Asia Pacific Foundation of Canada to manage their Business Programs. Within a few years, I moved from organizing business luncheons and seminars to conceptualizing cross-cultural training workshops for corporations. Eventually, I was roped in as a presenter. And that was how the seed of teaching was planted.
I left the APF in the late 90s to create my own company – A.C.E Consulting – specializing in cross-cultural communications. I conducted research for IKEA Canada; delivered a training program to senior management at Scotiabank; and trained Japanese middle managers in Tokyo on "western" corporate culture. I later branched into Executive Coaching, and personally worked with the Executive Producer of FIFA at EA (Electronic Arts), as he was a Japanese to be promoted to VP of International Business Development. I progressively worked in marketing on both the agency and client sides.
I was back in the travel industry as National Marketing Manager for the duty free shops at YVR when 9.11 hit in 2001, followed by SARS in 2002. No tourists were coming to Canada, and so I took that opportunity to return to school and received my Executive MBA from SFU. I then switched gear a bit and entered the fundraising industry, first with BC Children's Hospital, and then at BCIT. It was there that I first experimented teaching part-time Marketing at a public post-secondary.
Fast-forward to today, I am now a full-time professor at Langara College's School of Management, specializing in International Business and Marketing. In 2015, my Asian Studies degree and language skills caught the attention of my Dean who recruited me to lead the field studies to China in partnership with Langara's Asian Studies Department. Since then, we have taken students each year to East and Southeast Asia. This summer, had it not been for COVID-19, we would have visited Korea, Vietnam, and Thailand. This program, by the way, is open to all post-secondary institutions in BC, and we have had UBC students in the past. (Check out the webpage here.) I always say to my students, 讀萬卷書,不如行萬里路. You learn more by travelling 10,000 miles than reading 10,000 books. Let the world be your classroom.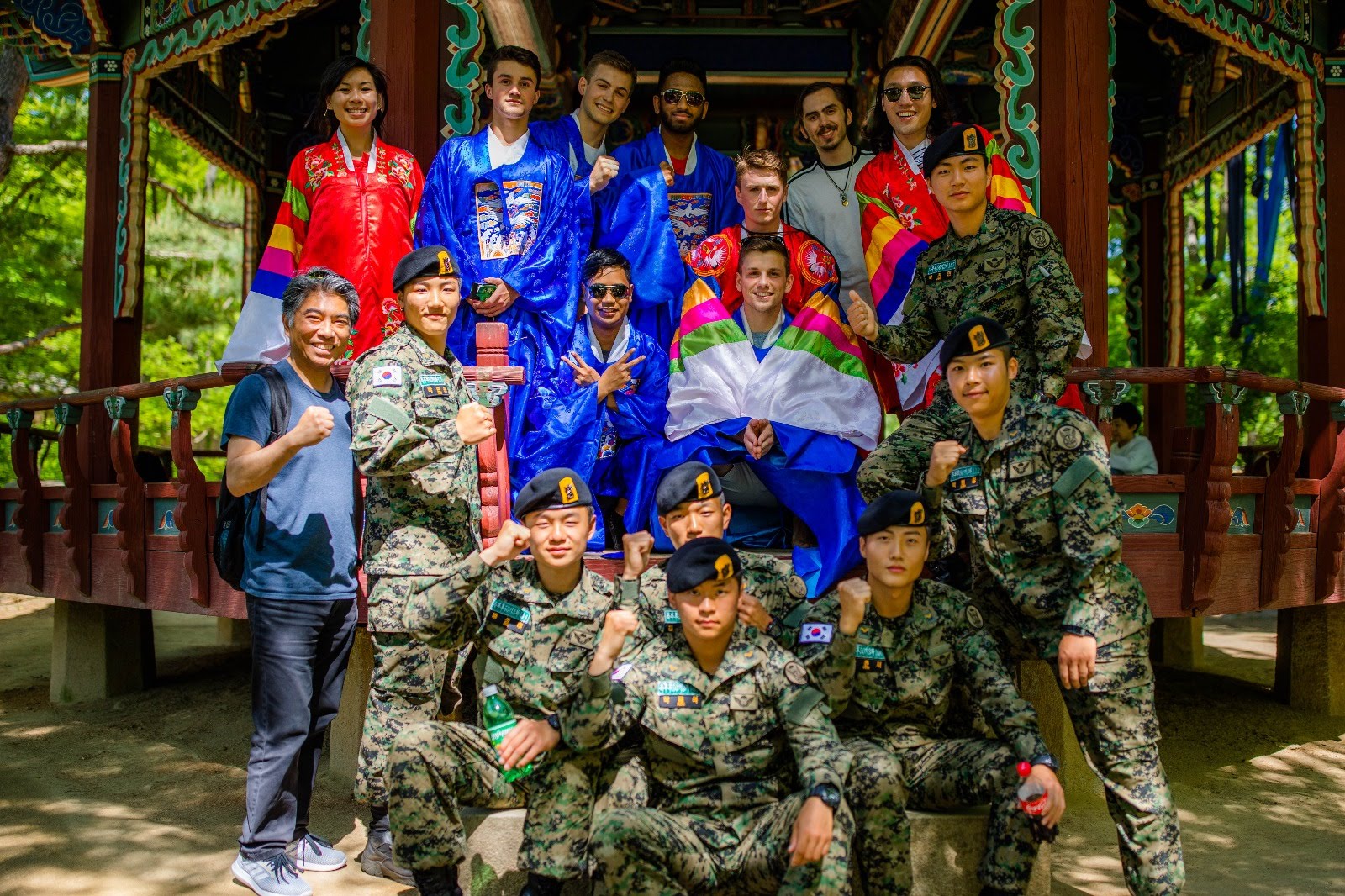 Has learning an Asian language helped you in your personal or professional life? What tips do you have for students who are keen to play the 'language card' in their career development?
Absolutely! Japanese has opened so many doors for me, and I am still able to use Mandarin on my field studies trips nowadays. With language, there is no shortcut. You must practise and practise. Speaking, reading, writing, and listening. All of it. Watch shows without caption to reinforce your listening skills (that's how I learned English). Have fun doing it. Learn phrases of interest to you. I learned wo ai ni, aishite iru, and saranghae pretty quickly. But seriously, as you probably know this already, language is made up of more than just words. There's also tone and body language. That was the missing element for me until I spent a year in Japan. And know this. You may always have an accent, but you can become fluent. After one year in Japan, a taxi driver thought I was native, and when I said I must have an accent, he said I did, but thought it was a southern Japanese dialect. Go find opportunities to really use your new language skills. After returning to Vancouver, I entered the first-ever Japanese Speech Contest at UBC in 1989 and came in first place.
Knowing that I am a foodie, Fairchild TV invited me to audition for a cooking show host in 1999. They were looking for a Cantonese-speaking host who also shares a passion for cooking. I had no acting experience and I sure didn't know how to prepare proper meals. Fortunately, I didn't have to cook. There was a chef. I just needed to speak in Cantonese. So, you never know. When opportunity knocks, grab it and you'll figure it out along the way.
Do you have any other advice that you would like to impart to students and/or recent graduates? (Taking into mind of course that our world right now is very different than usual!)
Find your passion. If you don't know what it is, that's fine. That's why you're in school. These are your formative years. Along with that, figure out what skills you need to succeed in addition to the language skills. One of mine was public speaking, and so the introvert me decided to work as a tour guide in 2nd and 3rd year. At first, I dreaded each morning boarding the tour bus with 40 complete strangers and speak at the front of the bus all day long. But soon after, I looked forward to putting smiles on all those tourists everyday.
Network! Get to know people. Set up a Linkedin profile and get connected. Throughout my careers, I only had one job for which I actually applied after combing through the job postings. Ironically, that was my current job at Langara School of Management. The rest were from referrals, or I was headhunted. So, while I call the library at Asian Centre and the Asian Studies Study Room in Buchanan my home during my UBC days, I also got out as much as I could. Join clubs. Volunteer. Visit your profs during office hours. And attend the UBC Asian Studies Career Night!
Payback. I believe in cause and effect. Back then, I decided to support my fellow classmates as the Asian Studies Student Representative. For two years, I worked with the department head and faculty to provide better resources to the students. Appreciate what you have, and show gratitude when you can.
Keep learning new languages now that you got the hang of it. I took Korean 2 years ago, and I'm now trying to pick up Spanish through Youtube! It was so fun using it on my last trip to Mexico.
Travel. Take a gap year if you have to. I regret not doing that. You have all kinds of apps and social media tools to help you navigate in different countries. I was that geeky tourist holding the folded map. It's much more convenient and affordable now too. Set targets, save up, and go!
When I decided to major in Asian Studies, my mother taught me this Chinese proverb – 行行出狀元 which means "no matter which career you choose, you can achieve greatness." I was relieved that I didn't have to be a doctor, lawyer or accountant to demonstrate my filial piety! You all have the potential within you to be something great. Find your calling, and pursue it. Try new things. It's like baseball. You can't hit the ball if you don't swing the bat. Follow your path. It's not just about the destination. The journey is also part of the fun.