Illuminated with dim lights and the rumbling of womb sounds, she laid down awaiting. In a split second, everything stopped and she woke up to the abrupt silence and apathy of existential reality.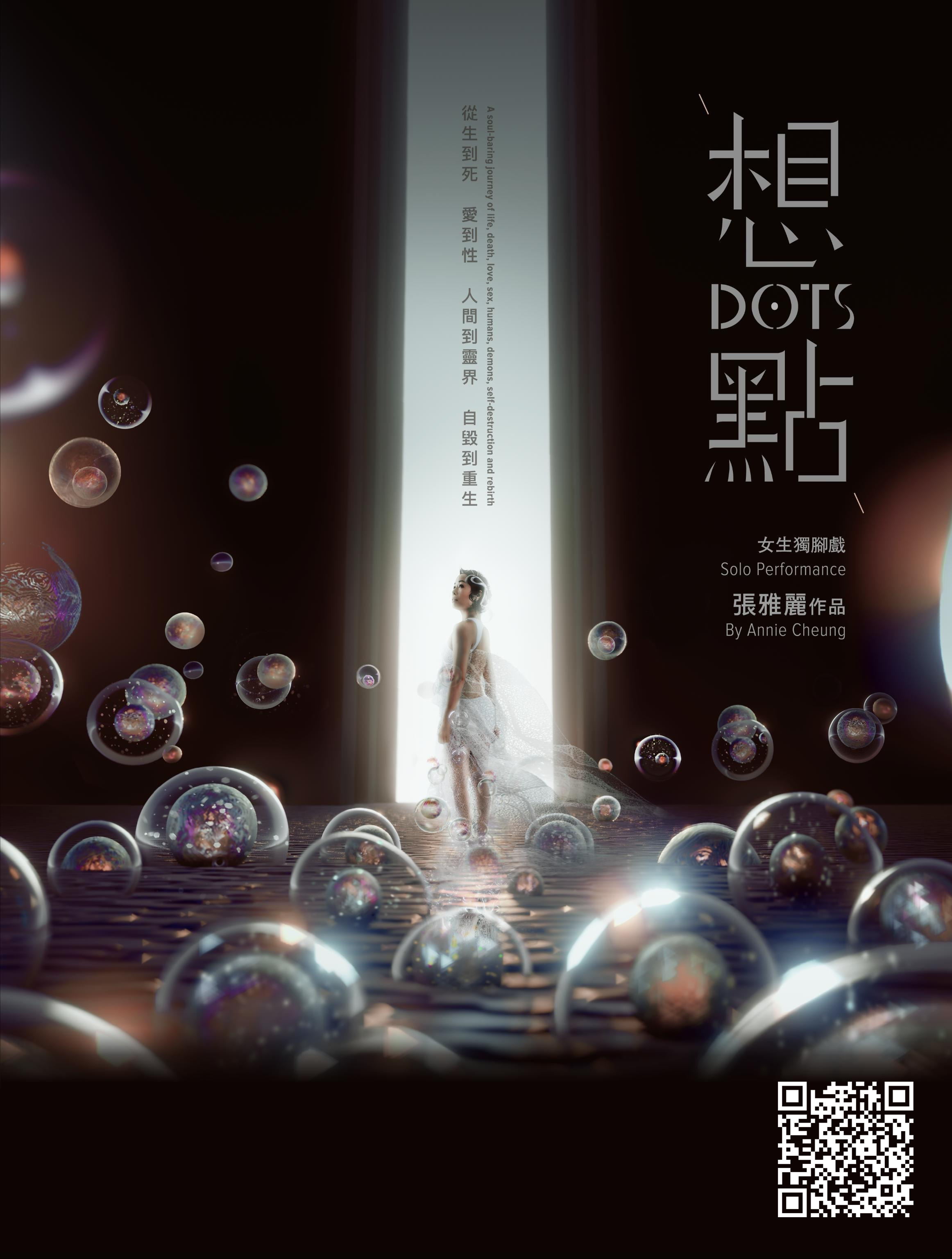 Annie Cheung, Associate Professor of Practice of Hong Kong Baptist University, recently performed her first solo Self-Revelatory show DOTS《想·點》at the Asian Centre Auditorium. Hosted by the UBC Cantonese Language Program, these showings were performed in English and Cantonese on May 18 and 20, 2022 respectively, the latter of which was the world premiere of the Cantonese version of DOTS.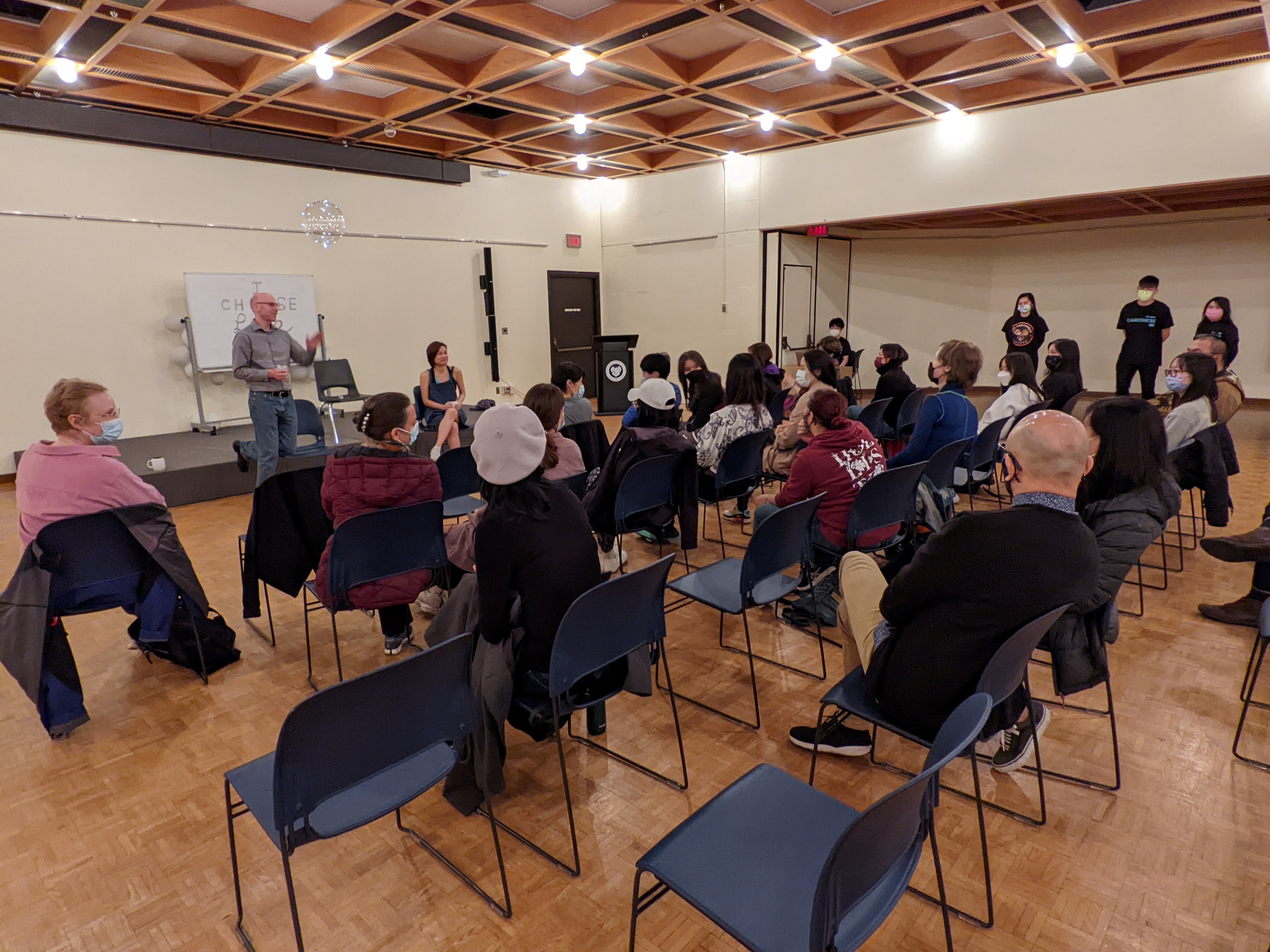 Intertwined with tragic and comedic acting, Annie inquires the meaning of life, death and reveals her intimate experiences in love, sex, solitude, self-destruction and forgiveness. The unconventional performance was followed by Q&A sessions with Professor George Belliveau of UBC's Department of Language and Literacy Education and Research-based Theatre Cluster and Raymond Pai, Acting Director of UBC's Cantonese Language Program. These conversations furthered discussions on the linguistic differences in English and Cantonese theatrical plays and Annie's personal experiences on stage productions.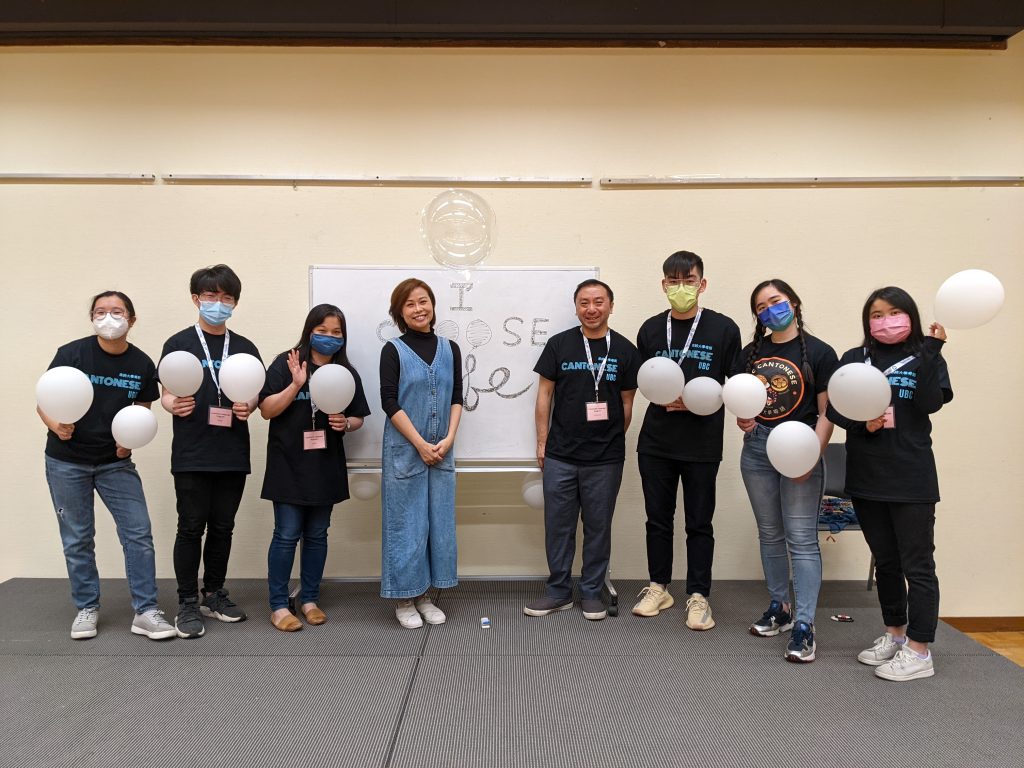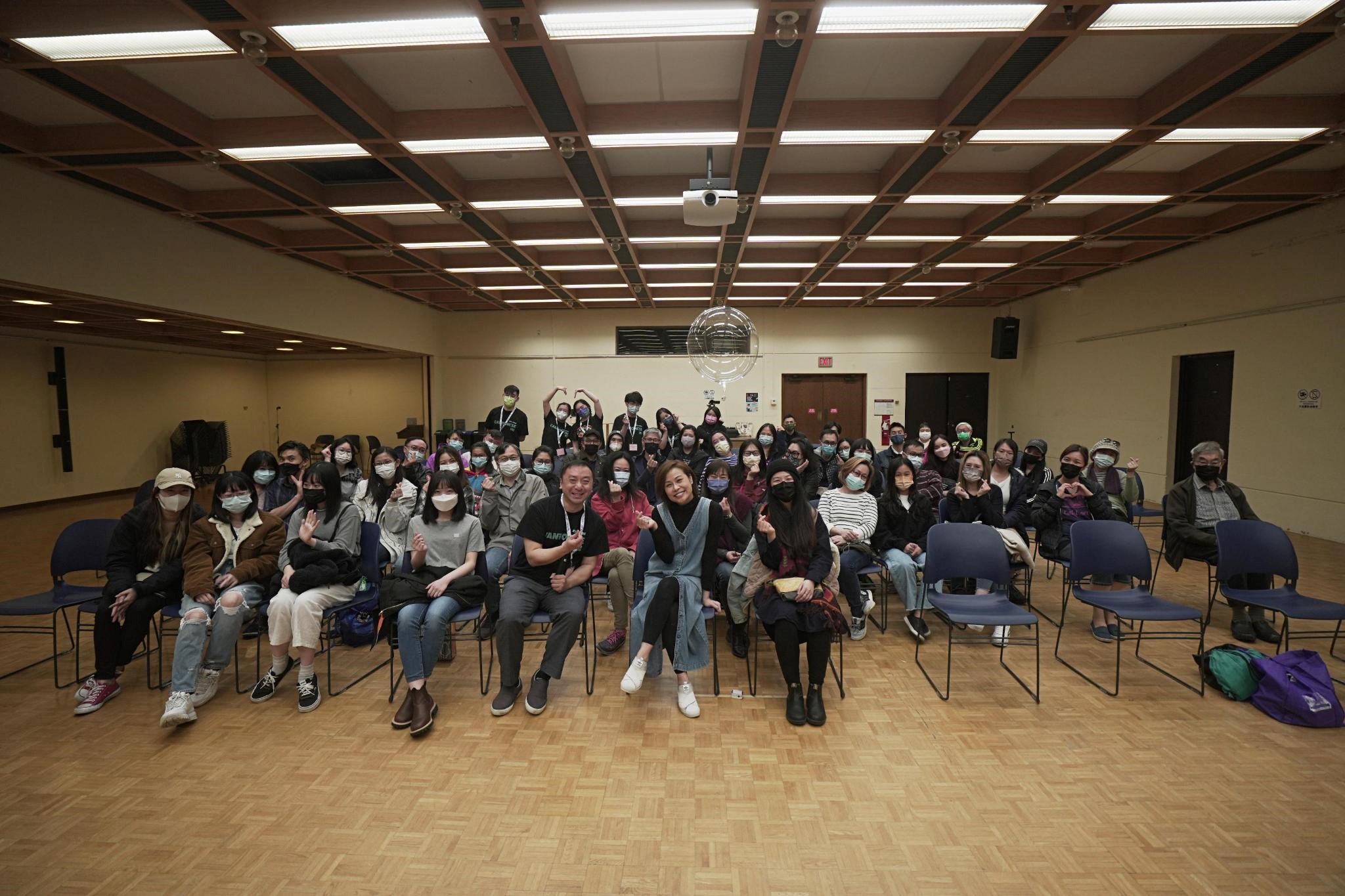 The Cantonese Language Program would like to thank Cheung for her stunning performance and were honoured to host the world premiere of the Cantonese version of DOTS. They also extend a tremendous thank you to all the sponsors and student volunteers who supported and worked tirelessly to make this event a success. They share their best wishes to Cheung in her upcoming run of the show in Hong Kong.
Written by Bernice Chau