Dedicated TAWLs and Professors who attended CLP's movie night
It takes strong teamwork to forge a team of strong minds.
The Chinese Language Program (CLP) at UBC is known for providing rich cultural and language exchanges for students seeking a diverse and inclusive learning environment. Behind the thriving program is a hardworking team of Teaching Assistants and Work Learns (TAWLs) who help instructors bond with students in teaching and cultural activities. As undergraduate student employees, TAWLs are acquainted with the threefold benefits their work will generate.
"We assure you of the support you will need to help students, the program, and yourself win."
Professor Hsiang-ning Sunnie Wang, CLP Coordinator to every TAWL she has met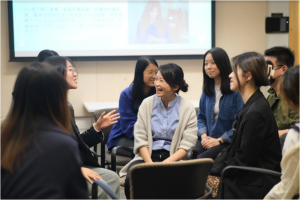 Professor Wang engaging in joyful conversations with TAWLs
In the CLP, TAWLs work with a network of passionate professors and caring peers from whom they can draw strength and inspiration to develop practical skills for their future careers. The dynamic teamwork has enabled them to act confidently and creatively and take more initiative to succeed through collaborative work.
This year, the CLP has launched holistic training projects of professional development—in-person TAWL team-building events and personalized one-on-one mentorship workshops—to help TAWLs acquire some prime capabilities: positive work attitudes, transferable skills, and workplace values.
On October 7, 2022, TAWL Coordinator Tonya Mo, Lecturer Li-Jung Lee, and Lecturer Pihua Lin co-organized a fun-filled team-building event. As the first in-person workshop in the new semester, it was a highly anticipated opportunity for fellow TAWLs to interact face-to-face after working closely with one another over the past few weeks. Big smiles lit up the C.K. Choi Building as people gathered around and shared pizza before settling to enjoy the movie The Devil Wears Prada.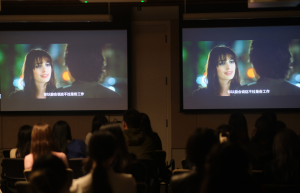 TAWLs viewing The Devil Wears Prada
Tonya Mo, TAWL Coordinator and fourth-year student majoring in Psychology, recounts her favorite moment from the event:
"It was fascinating to see more and more familiar but also unfamiliar faces. These people are familiar because I've met them through Zoom meetings, workshops, and OP sessions, but they are also unfamiliar. After all, we've never had the chance to engage in a one-on-one conversation. It was great to get to know them as friends rather than just online colleagues. This was the moment when we formed a stronger connection with each other."
Tonya Mo, TAWL Coordinator and fourth-year student majoring in Psychology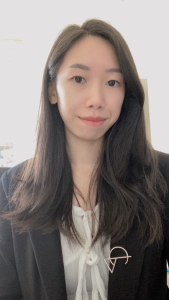 "I believe that one of CLP's values is that asking for help is not a sign of weakness or incompetence; we encourage teamwork, like speaking out about your difficulties and helping each other out. We want to become supportive teammates for each other so we can grow as a big family."
Tonya Mo
The highlight of the evening was undoubtedly the lively discussions following the movie; scenarios from The Devil Wears Prada were used as a springboard for TAWLs to reflect upon themselves and their professional development since joining the CLP. Central to the program's success is the common goals shared by all TAWLs—to enhance students' communication skills, reinforce intercultural competence, and fuel cultural curiosity. This shared passion helped TAWLs build strong ties, inspiring them to put their best foot forward and actively take inspiration from each other's strengths.
TAWL discussions on The Devil Wears Prada
Shih-wei Wang, SE Work Learn and a fourth-year student majoring in English Literature, notes how the discussions encouraged community bonding:
"Building on each other's ideas and thoughts within the discussion left me with a deeper impression that we were truly working together as a family and that these people will always be here for me during challenging times. We could all strengthen each other on such a wonderful night."
Shih-wei Wang, SE Work Learn and fourth-year student majoring in English Literature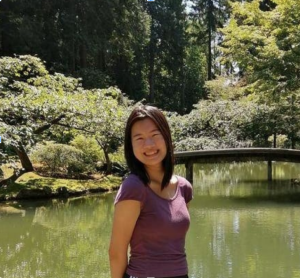 Besides team-building events that inspire interpersonal coordination, there is much more behind the scenes to help TAWLs advance their professional development. The CLP tailors mentoring opportunities to each TAWL's unique career aspirations to help them succeed within the program and beyond. One-on-one mentorship meetings allow TAWLs to choose the skills they want to develop and work closely with a faculty member who offers guidance and support. This way, TAWLs can follow their own trajectory of professional development.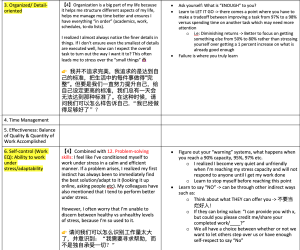 Sample of TAWL Mentorship Worksheets which encourage TAWLs to develop
professional skill
Sample of Kai-Li Tan's TAWL Mentorship Worksheet
Kai-Li Tan, HR Coordinator and a third-year student majoring in Economics and Statistics, remarks that the mentorship opportunity helped her to realize her potential:
"The beauty about the CLP is that it offers plenty of opportunities, such as its Mentorship Program, to help students like myself pursue not only professional but personal growth. This experience has been meaningful for me as I've gained valuable academic, career, and life advice from my mentor, who has always inspired me to pursue greater and never settle for less."
Kai-Li Tan, HR Coordinator and third-year student majoring in Economics and
Statistics

"I think everyone has this unique, innate potential within themselves waiting to be discovered, and the CLP has provided this guiding light to help me realize my potential."
Kai-Li Tan
Yiwen Qian, TA for CHIN 133 and a second-year student majoring in International Economics, expresses that the mentorship opportunity has been a super valuable experience for her:
"During the mentorship, my mentor, Chen, Yi Laoshi, took my problems and thoughts as a newcomer very seriously, and he greatly supported me as a colleague and a friend. He used his experience to answer questions about balancing quality and quantity at work, how to build your network of friends and how to learn carefully from observations. All of these ideas helped me grow to become a reliable teammate for my amazing colleagues."
Yiwen Qian, CHIN 133 TA and a second-year student majoring in International
Economics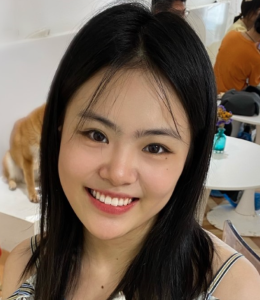 \Angelia Tu, Work Learn and a third-year student majoring in Behavioural Neuroscience, reflects on how work experiences within the CLP have helped her grow and develop professional skills:
"Working with the CLP has allowed me to connect with a network of supportive TAWLs and professors, who've helped me develop useful transferable skills in and out of the workplace. This environment has encouraged me to channel my inner creativity toward becoming a professional and proactive person. This has helped team environment!"
Angelia Tu, SE WL and third-year student majoring in Behavioural Neuroscience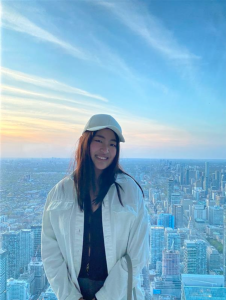 "I am thankful that all of my teammates have created a very welcoming and supportive environment to work in"
Angelia Tu
Similarly, Kelly Tan, Social Media and Event Coordinator and a third-year student majoring in International Relations, shares how working as a WL within the CLP has allowed her to develop invaluable soft skills:
"Having been a Chinese heritage student, volunteer, Oral Practice facilitator, and now the Social Media and Events Coordinator, my leadership skills increased with every climb up the ladder and solidified my abilities to lead and work with my coworkers!"

Kelly Tan, SE Coordinator and third-year student majoring in International
Relations
"For people interested in working with us: Start with some volunteering opportunities first, whether it be writing newsletters or helping with Oral Practice, as this will help develop your interests and get your foot in the door! You'll meet so many people and make a lot of great connections with our inspiring professors and other fellow students."
Kelly Tan
The CLP has been dedicated to building a supportive and nurturing work environment where TAWLs can make the most out of their work experiences within the program. Whether you are seeking chances to develop professional skills, pursue mentorship opportunities, or expand your network with people, you may want to join us and contribute to the community as a whole. We deeply appreciate all the success that enthusiastic volunteers and TAWLs have achieved and always look forward to meeting with new minds aspiring to envision possibilities beyond limits. For more information on joining as a CLP volunteer or TAWL, please follow and stay tuned on our ubcchinese Instagram page!
Written by Kate Cowell
Edited by Shih-wei Wang