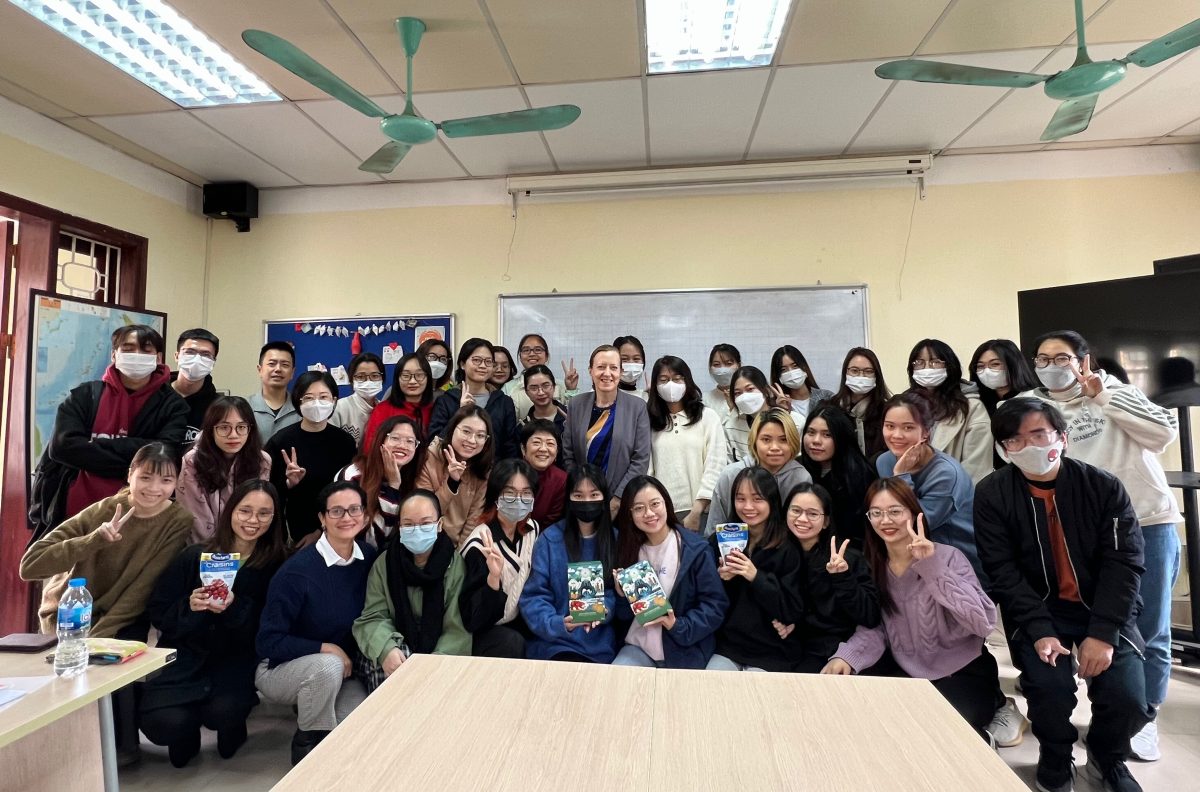 Dr. Christina Laffin with students and faculty of the Department of Japan Studies, University of Social Sciences and Humanities, VNU Hanoi.
To encourage future collaboration between Vietnam National University (VNU) Hanoi and UBC, Professor Christina Laffin traveled to Vietnam last December, offering lectures on nature and premodern Japanese literature at VNU Hanoi. With support from the Toshiba International Foundation (TIFO), she joined students and faculty members in the Department of Japan Studies under the University of Social Sciences and Humanities at VNU Hanoi to lead a series of sessions in Japanese for fourth-year students of Japanese language and culture.
Before the classes she was able to travel to Hội An, Huế, and the Mekong Delta and to meet Saigon-based university and high school students interested in Japan thanks to a session hosted by faculty at VNU Ho Chi Minh City. During her stay, Dr. Laffin was impressed by students' commitment to language study in Japanese and English and the breadth and depth of scholarly work being carried out by colleagues based in Vietnam despite heavy teaching loads.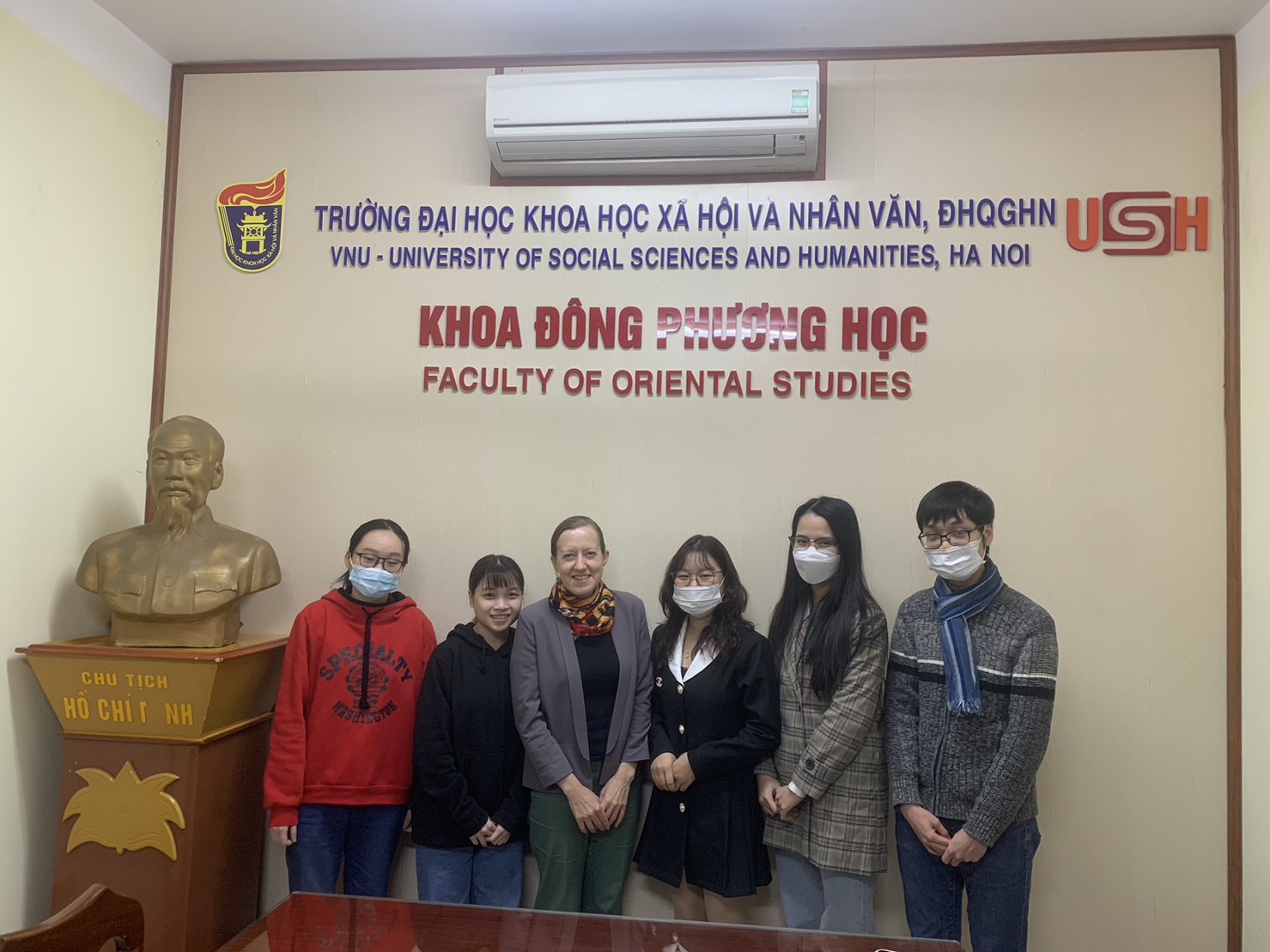 Dr. Laffin with participants of a graduate seminar and a faculty member of Vietnam National University Hanoi.