Invited by the Cantonese Language Program, Vivek Mahbubani, an award-winning Hong Kong comedian of Indian descent, has gifted UBC and the greater community with countless doses of laughter through a series of events, especially in the Cantonese Comedy Night on March 29 and the encore show on March 30.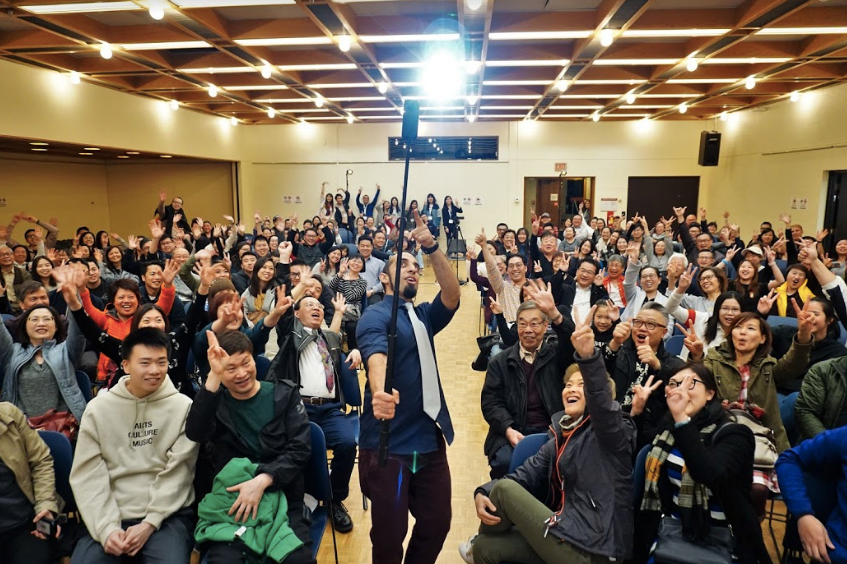 Born and raised in Hong Kong, Vivek Mahbubani is bilingual in Cantonese and English. He was crowned the Funniest Comedian of Hong Kong in 2007 (performing in Cantonese) and 2008 performing in English). Since then he has the mission to promote Cantonese stand-up comedy and is often invited to tour around the world. On March 26, he gave a guest lecture at CNTO 451 Advanced Cantonese Through Popular Culture, where he explained different approaches of story-telling in Cantonese and English due to subtle cultural differences that these languages embody. Students were starstruck by his presence and charisma.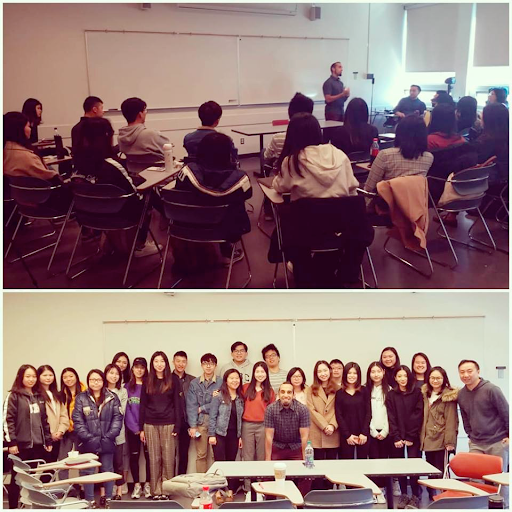 As a person of Indian descent growing up in Hong Kong, Vivek had learned to combat racism and bullying with wit and humour. Having raised public awareness of discrimination through his comedy, Vivek was named one of the Ten Outstanding Young Persons of Hong Kong in 2018. In his English talk "Laughing at Misadventures" on March 28, he shared the often-overlooked aspect of comedy, and encouraged the audience to look at tragedy and misfortune from new perspectives.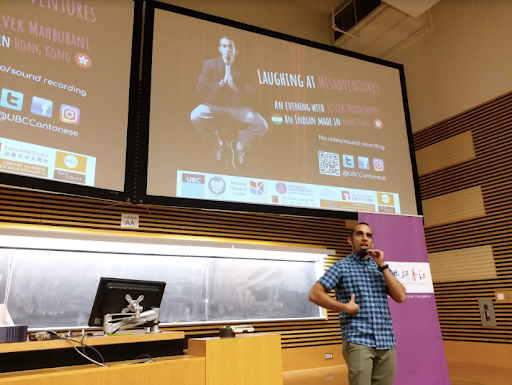 In the Cantonese comedy workshop on March 30, members of the Richmond community gathered at the Richmond Public Library to learn about the structure of jokes through hands-on exercise facilitated by Vivek. Participants were inspired to look for interesting materials from everyday life.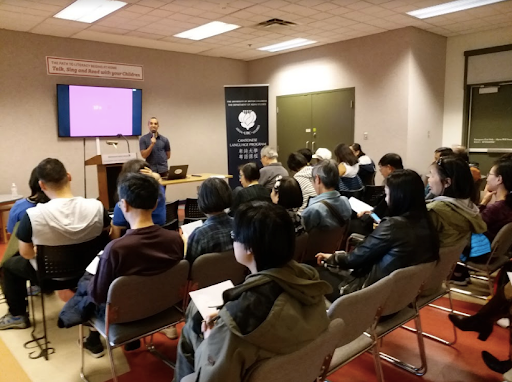 The event under spotlight (literally) was the Cantonese Comedy Night held in the Asian Centre Auditorium on March 29 (Friday). All 190 tickets had been sold out ten days before the show — a sign of unprecedented popular demand. As the waitlist kept growing, an encore show on March 30 (Saturday) was announced.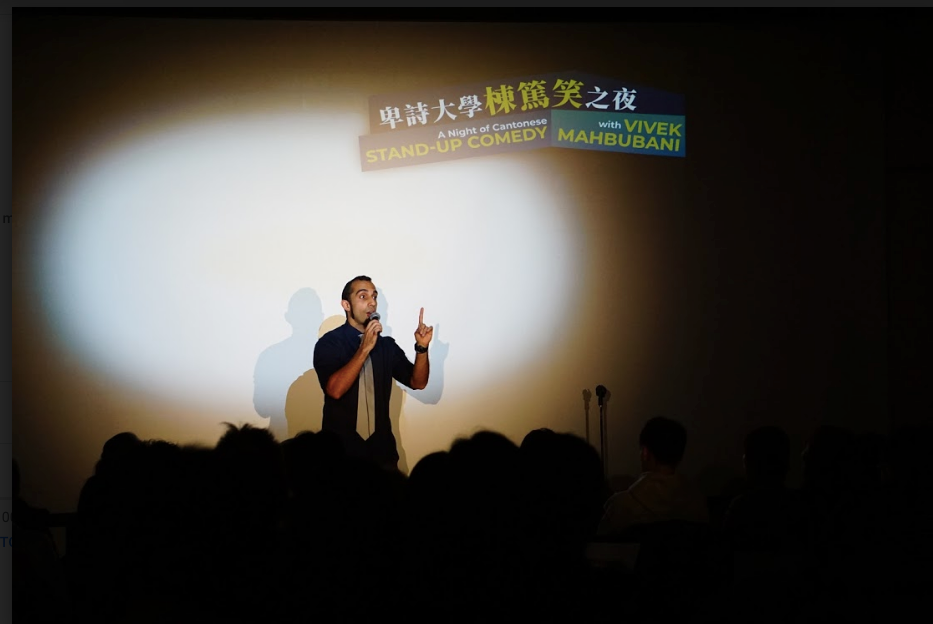 The shows had attracted audience of all ages, ranging from hand-held babies to seniors in their 80s. Some members of the general public drove all the way from Burnaby or even Abbotsford. As expected, Vivek brought everyone to tears due to incessant giggling and laughter. His unique stories as a Cantonese-speaking "foreigner" in Hong Kong resonate in many who are considered a visual minority in Canada.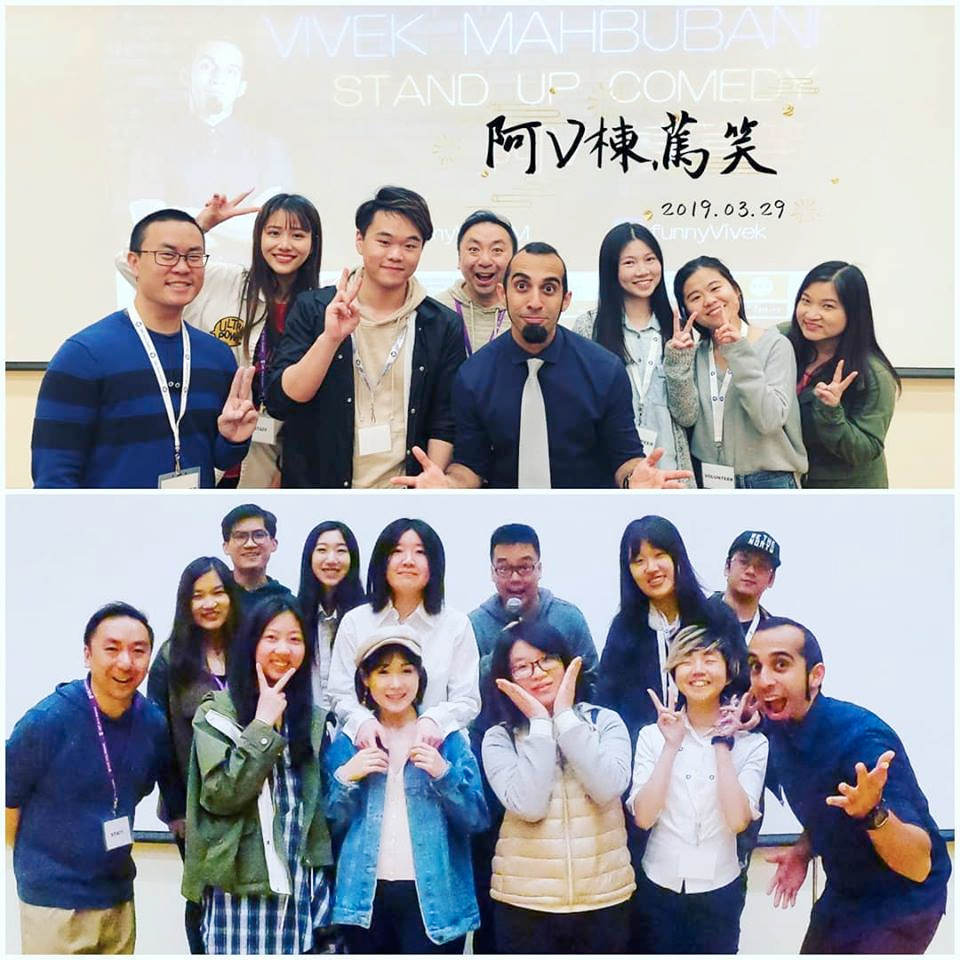 This series of events would not have been possible without the support of the Asian Canadian and Asian Migration Studies Program, the Centre for Indian and South Asia Research, Hong Kong Studies Initiative, the Histories Research Cluster, Institute of Asian Research, and St. John's College. We deeply appreciate the hard work of lecturers, teaching assistants, and student volunteers and look forward to bringing Vivek to UBC again in the future.