To celebrate the 60th anniversary of the Department of Asian Studies, we reached out to professor emeriti in recollection of precious memories, and their hopes and aspiration for the Department's next 60 years. It is our great pleasure to have an opportunity to interview Professor Matsuo Soga, a linguist who taught at UBC from 1971 to 1992. Besides teaching both Japanese language and linguistics at the undergraduate and graduate levels, Soga-sensei worked tirelessly to grow the Japanese Language Program in the Department of Asian Studies—enrollments tripled during his 21 years of teaching at UBC, growing from 170 to 570 students.
At the international level, he was also one of the two founding professors of the renowned summer Japanese language program at Middlebury College in the 1970s. It was one of the first immersion language programs in North America where culture was also incorporated with language learning.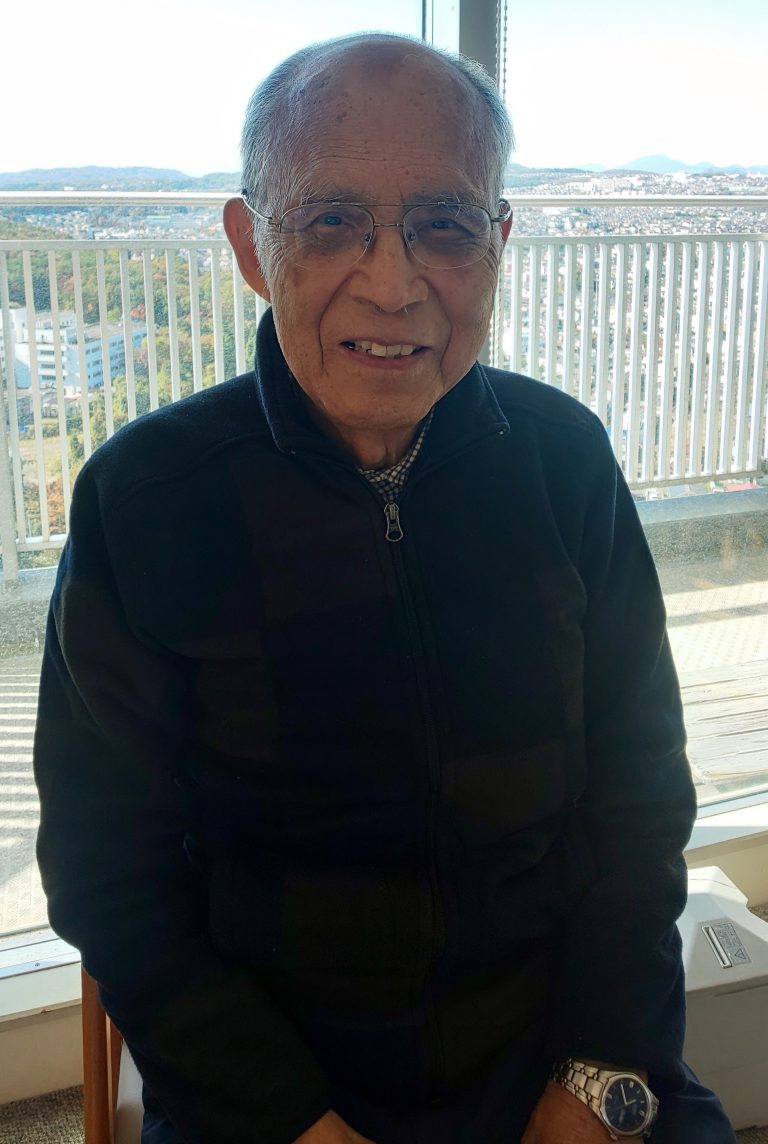 Could you please tell us a little about your academic and teaching background prior to joining the Department of Asian Studies? What brought you to UBC, and when? When did you move on?
After completing my English Language Education at Tohoku University in 1955, I crossed the Pacific Ocean and came to North America to pursue graduate studies. I obtained an MA degree from the University of Michigan in 1958 and a Ph.D. degree in Linguistics from Indiana University in 1966. After I got my Ph.D., I started teaching at the University of Iowa, and then joined UBC from University of Iowa in 1971.
Around 1970, the Department of Asian Studies at UBC was one of the most famous institutions in North America for Asian Studies, and I felt honored to be offered a teaching position there. I stayed at UBC for about 21 years until 1992. I then moved back to Japan and to teach the new graduate (MA) program in Japanese Language Teaching at Nanzan University. Subsequently I was invited to start a new BA program in Japanese language and Linguistics at Nagoya University of Foreign Studies (Nagoya Gaigodai).
Could you please share a salient memory from your time in the department (funniest/most moving/embarrassing)? 
When I went to the first class, I was surprised at the large number of students in one class, over 100, and I was almost lost about what to do with so many students.  I had been used to teaching 20 to 30 students in one class in the U.S. I couldn't remember how I managed things in the initial period but I subsequently decided to deliver lectures on grammatical structures to a large class while also dividing the large 100-level class into several small tutorial sessions where TAs conducted drills with students. For the 200-400 level classes, I had no choice but to teach large classes.
What would you say was the most memorable event in the Department's history from an institutional perspective?
In 1989, in collaboration with the Consulate General of Japan, the Department of Asian Studies at UBC was the first institution in Canada to host a province-wide Japanese Speech Contest for Japanese learners. It was a year before the Canada National Japanese Speech Contest was held for winners from regional contests to compete at the national level. Our students had always performed very well at both the provincial and national level.  I was very proud of them.
What would you say was the most memorable event in the Department's history for you personally?
I had pleasant memories of our faculty members' team outings on Sundays. We went up to Grouse Mountain and came back together. That was a very remarkable memory I had. I was young enough to climb up the mountain, but now since I am 90 years old, I cannot do it.
What significance does the Department hold for you now? 
The Department gave me a lot of incentive for teaching and I was able to grow a lot as a professional language teacher. I grew up very strongly with the Department. I owe a great deal to the Department. since I learned a great deal teaching at UBC.
Could you please share your hopes & aspirations for the Department's next 60 years? 
I hope that the department continues to grow. I think UBC can be a good leader in Asian Studies and Asian language teaching, not only in Canada, but in North America. The faculty members all have very strong academic training and teaching experience. With so many people from diverse backgrounds within the department, I believe the teachers can be the best in North America.
Any words of advice for today's Asian Studies students?
For language students, I would like them to gain perspective for language learning and language as a system. Not necessarily repetition or anything like that, but in-depth understanding of the language and the system itself. On top of learning it as a system, I hope they can learn in a comparative sense, and that they can produce sentences and meaningful communication with their intelligence and with cross-cultural understanding. I hope they can become a "Kakehashi", a bridge between Asia and North America.