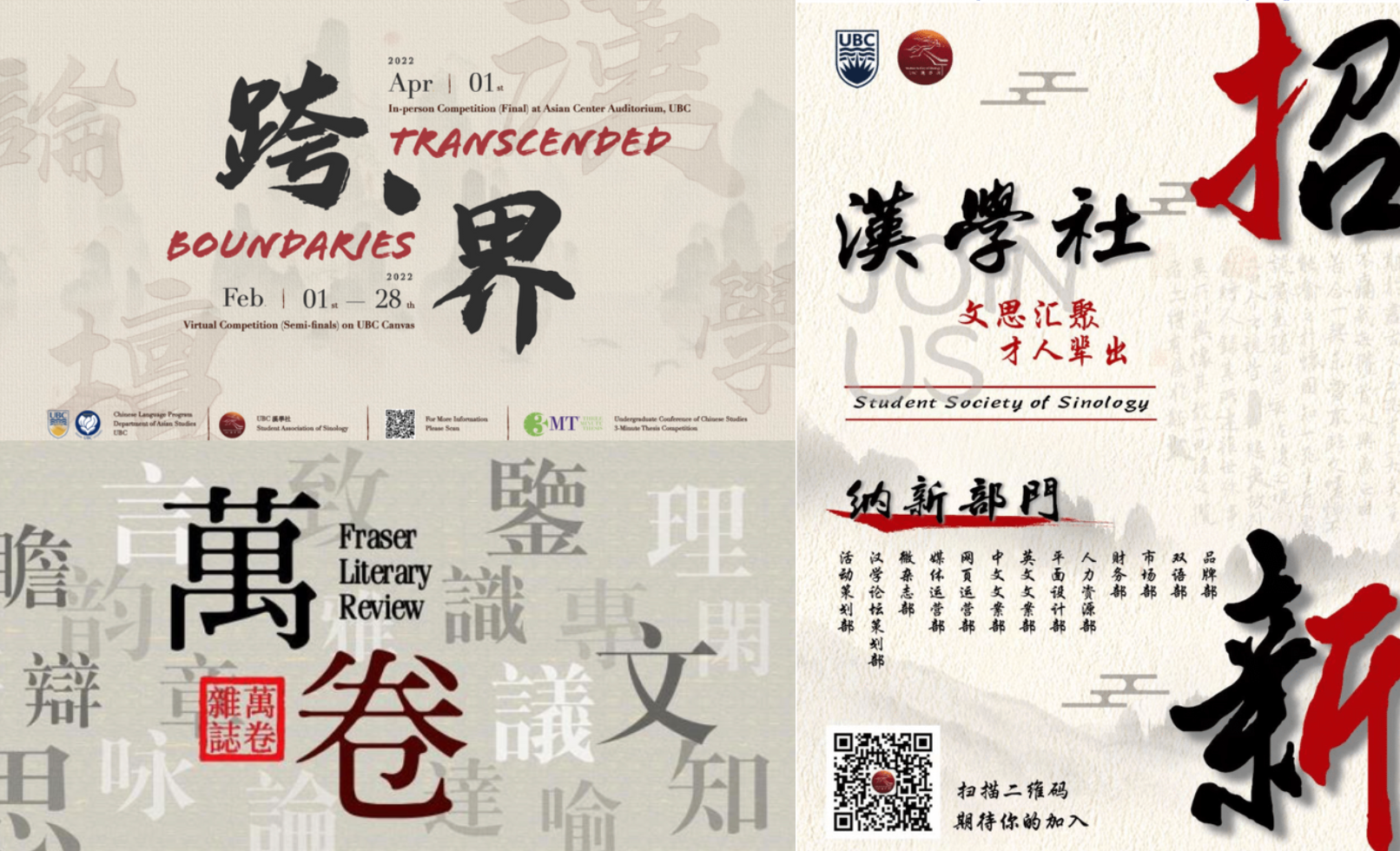 Inspired by the first Undergraduate Conference of Chinese Studies (UCCS) in 2020, the UBC Student Association of Sinology (USAS), or UBC 漢學社 in Chinese, was established as a platform for promoting undergraduate research on China-related topics and issues. In September, 2021, the Society joined the UBC Alma Mater Society (AMS) and was constituted as an AMS club under its current name. With its newly minted AMS membership, USAS aspires to conduct further research on Chinese studies and enrich the learning experiences of UBC students with interests in Chinese literature and cultures.

Logo designed by Chuyi Zheng
The UBC Student Society of Sinology, or UBC Student Association of Sinology (USAS) as registered at AMS, is led by a group of dedicated students who work to create a platform for research and discussion on Chinese literature as well as cultures.
The mission of USAS is to build a platform to foster new ideas and critical thinking through activities and innovative works and investigate cross-disciplinary topics within China-related studies. The Society hopes to inspire more students to engage in research and discussion on Chinese literature and cultures with a forward-looking vision and in a collaborative manner.
(
Poster designed by Ang Li)
The first Undergraduate Conference of Chinese Studies (UCCS) in 2020, with the theme of Wen 文, featured over 30 presenters and created meaningful dialogues within the field of Chinese literature.
In its developing phase, USAS achieved great success and organized the first Undergraduate Conference of Chinese Studies (UCCS). UCCS is a forum that provides undergraduate students with opportunities to present their research, engage in discussion, and build connections within academic communities. The first UCCS featured video-taped presentations from over 30 presenters, all of whom investigated profound interdisciplinary topics, ranging from language through literature and history to films.
Poster designed by Ruxin Xu
The next UCCS will be held in 2022, focusing on the theme of "Boundaries Transcended." USAS is the planning committee for this event, which will be partly held in person.
In the coming year, USAS will continue to play a role in hosting the UCCS 2022. The second UCCS will comprise two stages: a virtual semi-final for presenters to give video-taped presentations, and an in-person competition for 10 finalists to present their research in public. Both stages will be in the form of the 3-Minute Thesis Competition. The theme of the upcoming UCCS 2022 is Boundaries Transcended, which aims to promote interdisciplinary research  conceived during the pandemic. The USAS aims to make the conference a leading undergraduate academic event on campus, and encourages anyone interested in China-related research to apply. For more detailed information regarding the application for UCCS 2022, please click HERE.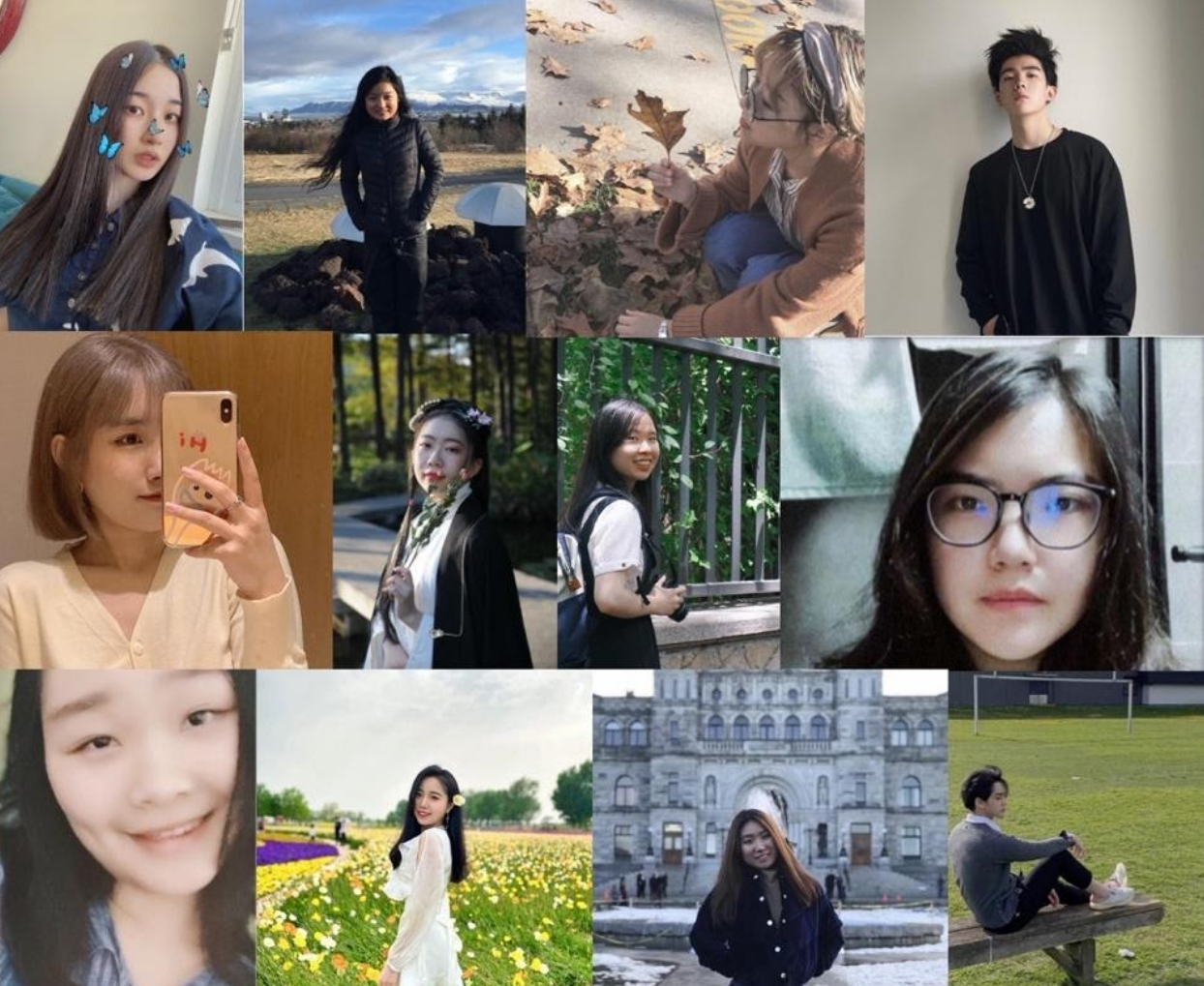 The UBC Student Association of Sinology (USAS), is led by a motivated group of students who aspire to deepen and broaden the understanding of Chinese literature and cultures against the backdrop of globalization.
As an active AMS club, USAS not only hosts UCCS, but also holds activities related to Chinese literature and cultures. For instance, USAS holds the lecture series titled "Hundred Schools of Arts" and invites scholars specializing in Chinese cultures to speak about their work, fostering connections and interactions between the presenter and the participants. Furthermore, USAS publishes a biweekly WeChat ezine titled Fraser Literary Review. The ezine aims to develop intellectual discourse and provides students with a venue to submit their works. Submissions in a variety of forms such as, but not limited to, writings, artworks, photos, and video clips are warmly welcome.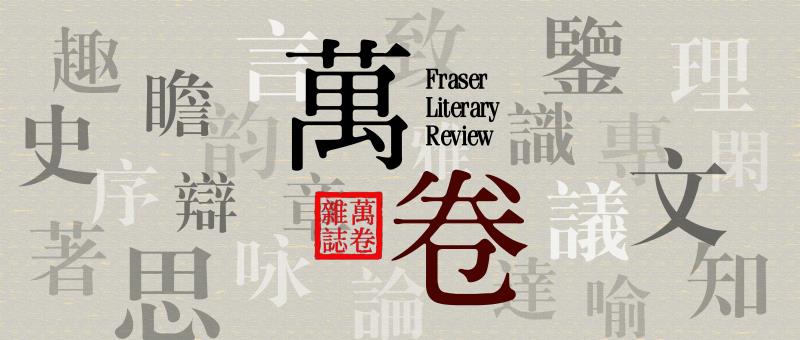 Fraser Literary Review is a biweekly WeChat ezine showcasing works of different forms on a variety of topics.
Another mission of USAS is to inspire and nurture creative minds through various cultural clubs. For instance, established by a group of undergraduate movie aficionados, the ENLIGHT Movie Club, as the first extension of USAS, serves to promote film-related studies and holds relevant events. USAS have been developing other interest clubs within the Society, where club members can further their interests in particular aspects of Chinese cultures and find like-minded peers. 
The themes of some other cultural clubs include calligraphy, guqin music, gourmet cooking, museum studies, Kunqu opera performance, traditional Chinese garden design, and Chinese-English translations. USAS aspires to feature a more extensive range of cultural clubs. The Society will help its members relay their ideas to a wider audience. USAS members interested in developing a cultural club to study a particular facet of Chinese culture will find like-minded friends more easily through the Society. Undergraduate students are strongly encouraged to pitch their ideas to USAS to establish cultural clubs therein. Please JOIN USAS and let them know your original thoughts!
Poster designed by Ang Li and Enlight Logo designed by Tianzong Chen
As a thriving student organization, USAS is seeking to expand and diversify its cultural clubs. In the poster above is the Enlight Movie Club, the first cultural club of USAS.
Poster designed by Chuyi Zheng
Join USAS! The Society not only serves as a platform for Chinese studies, but also offers its members much more, going beyond academic research on Chinese literature and cultures to provide numerous opportunities for developing their professional skills.
Anyone interested in Chinese literature and cultures is welcome to join USAS! Academic in nature, the Society provides members with innumerable opportunities to further scholarly thoughts and encourages them to add their own voice to the fields of academic research. USAS will promote new perspectives, hold scholarly as well as literary events, and welcome members across a wide range of disciplinary boundaries. If interested, please JOIN USAS.
Written by: Susan Zhang, Vice President of USAS
Edited by: Shih-wei Wang