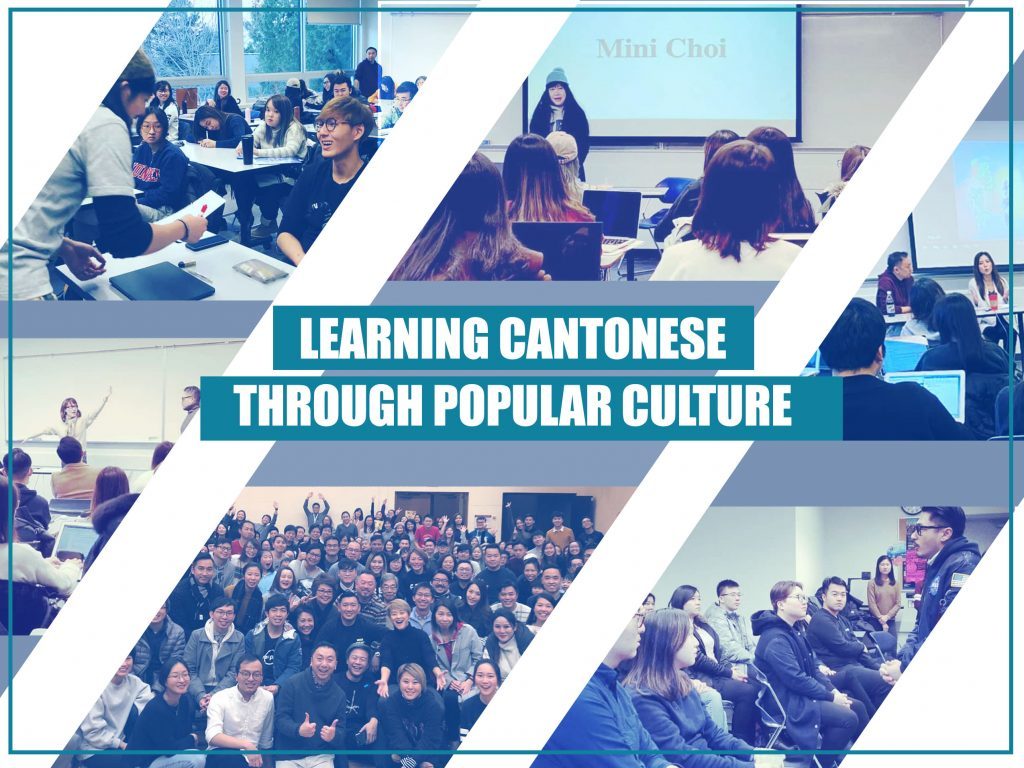 Throughout the journey of language learning, culture is one indispensable and essential element in the learning process. In order to provide a more immersive experience to students with lasting impact, this past year UBC Cantonese invited numerous guest speakers from various areas connected to popular culture including the entertainment industry, literature and theatre, and the academia, etc, to share the many aspects of Cantonese learning and cultural experience with the UBC students.
Last November, UBC Cantonese hosted a special presentation "An Evening Conversation with Chapman To". A renowned actor, director, and talk show host, Mr. Chapman shared his rich experience in the entertainment industry and had lively and often comical interactions with the audience. This event received massive attention from both the students and the community with a record-breaking full-house audience.
In 2020, more guest speakers have been invited to the CNTO 451 Advanced Cantonese through Popular Culture course, including Yi-Hing Ong, Milk Ng, May Soo, Peter Poon, Sam Lung, Anita Lee, Andy Chin, and Chris Ho, who shared insights and interesting personal stories in their expertise with the students. The Cantonese students not only got to hone their language skills through regular course lectures, they also had a rare peek into the real Cantonese speaking world through the many different lenses of the talented guest speakers.
The UBC Cantonese Language Program in the future will continue to invite and involve guests from different areas in the Cantonese world to provide students with hands-on and unique learning experience through popular culture.