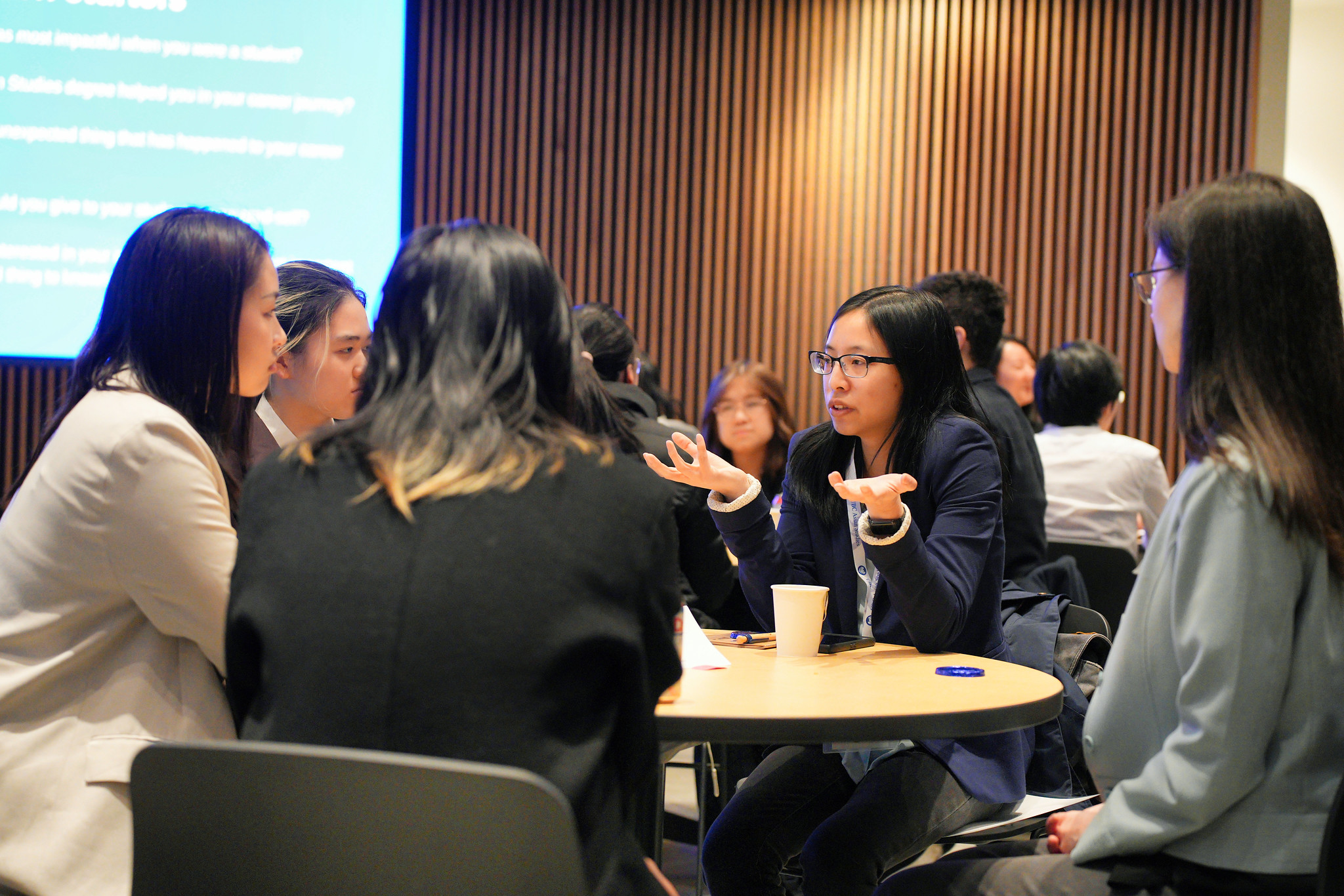 On March 16th, 2023, we opened our doors to our first in-person Career's Night in two years at the Arts Student Centre at UBC. Joined by 8 Asian Studies alumni from diverse career paths, students had the opportunity to network, connect, and exchange professional guidance tips from one another. Those in attendance included Asian Studies Majors, Minors, students from other disciplines, as well as prospective Asian Studies students.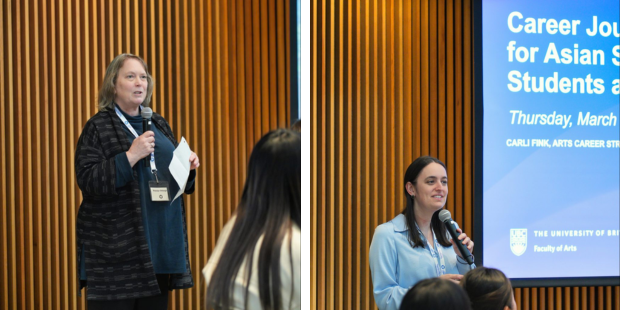 Dr. Sharalyn Orbaugh (on the left) welcoming the attendees and Carli Rebecca Fink (on the right) sharing the myths and realities of the career journey
The night began with opening remarks from the Department Head of Asian Studies, Dr. Sharalyn Orbaugh, who gave a warm welcome to the attendees. This was followed by a feature presentation from special Keynote Speaker, Carli Rebecca Fink, Career Strategist at the UBC Career Centre and Faculty of Arts. Carli spoke about the myths and realities of the career journey, during which she used a fun and innovative sailboat metaphor to refer to the different approaches people have towards navigating their careers: those who aim straight for their goals vs. drifters who prefer to go with the flow. Both styles, she pointed out, have their advantages and disadvantages, however, the key is in having the ability to act and self-reflect no matter what type of sailboat you are.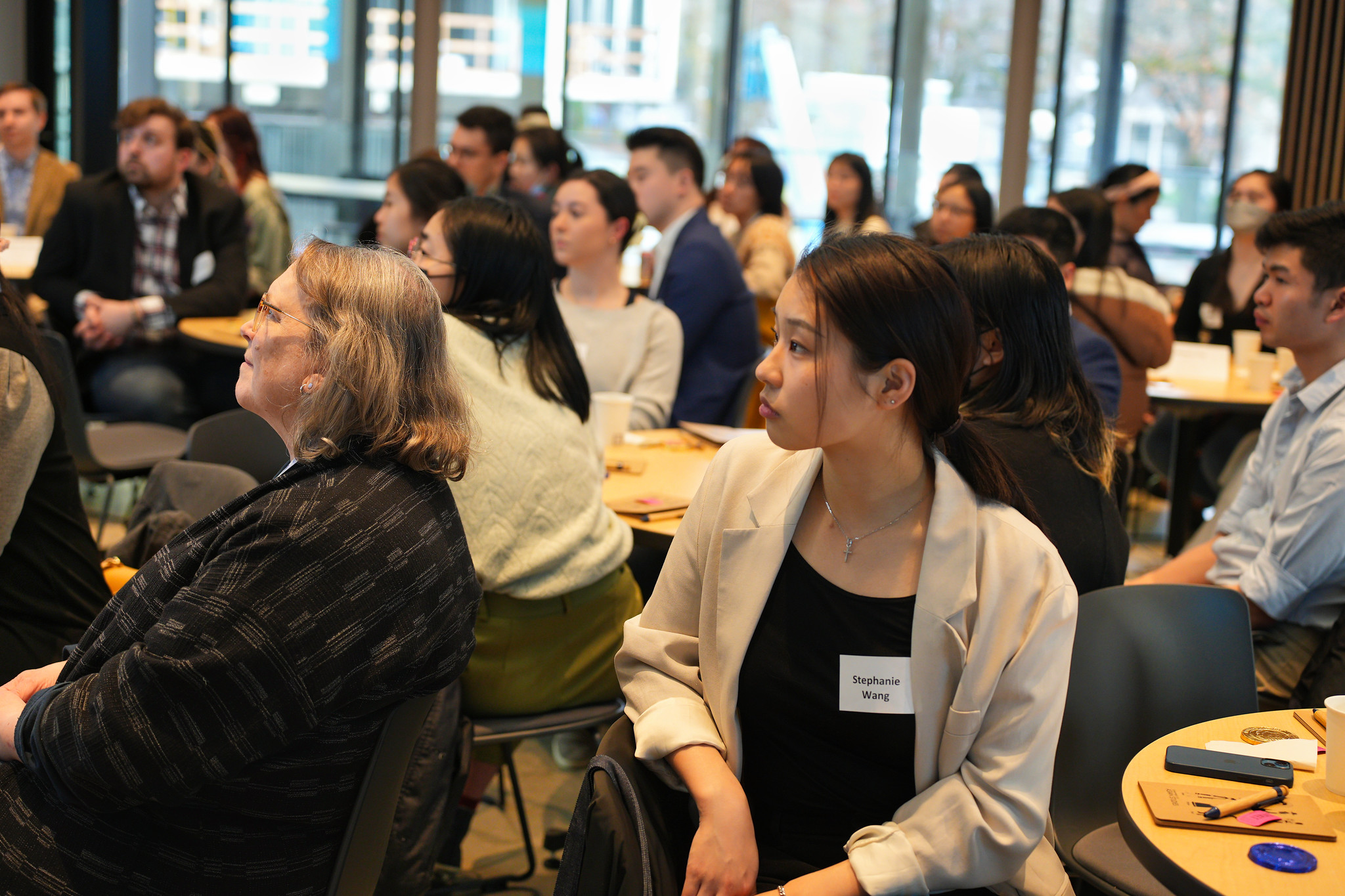 Attendees intently listening to the presentation
The evening concluded with a delicious dinner during which students and alumni continued to mingle, chat, and form connections. Joining us on the Alumni Panel for this event were:
Kayla Black, BA ' 14

– Digital Transformation Specialist, Law Foundation of BC

Gabriela Chen, BA '15

– Regional Merchandise Planner, Lululemon

Faiz Jaffar, BA '17

– Member Services Manager, AGN International

Richard N. Liu, BA '93

– Honorary Brigade Division President, St. John Ambulance, BC/Yukon

Oliver Mann, BA '13

– Communications Strategist, UBC Community Engagement + Freelance photographer and videographer

Melody Pan, BA '14

– IT Systems Manager, Waterproof Studios & Freelance Translator

William Strausser, BA '17

– Data Analyst, UBC Arts ISIT

Jennifer Ward, BA '12

– Freelance Translator (Japanese to English)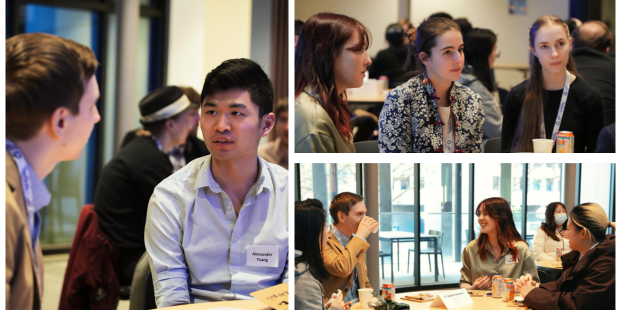 Alumni and attendees partaking in roundtable networking sessions
The major highlight of the night was the roundtable sessions to promote networking and discussion between alumni and attendees. In the four rounds of networking, attendees were allowed to rotate and meet any alumni as they wished. During this time, lively chatter arose amongst the alumni and students on this eventful and insightful night, as tables, contacts and stories were exchanged. The night concluded with a raffle, where 3 lucky attendees returned home carrying swag bags of Asian studies merchandise.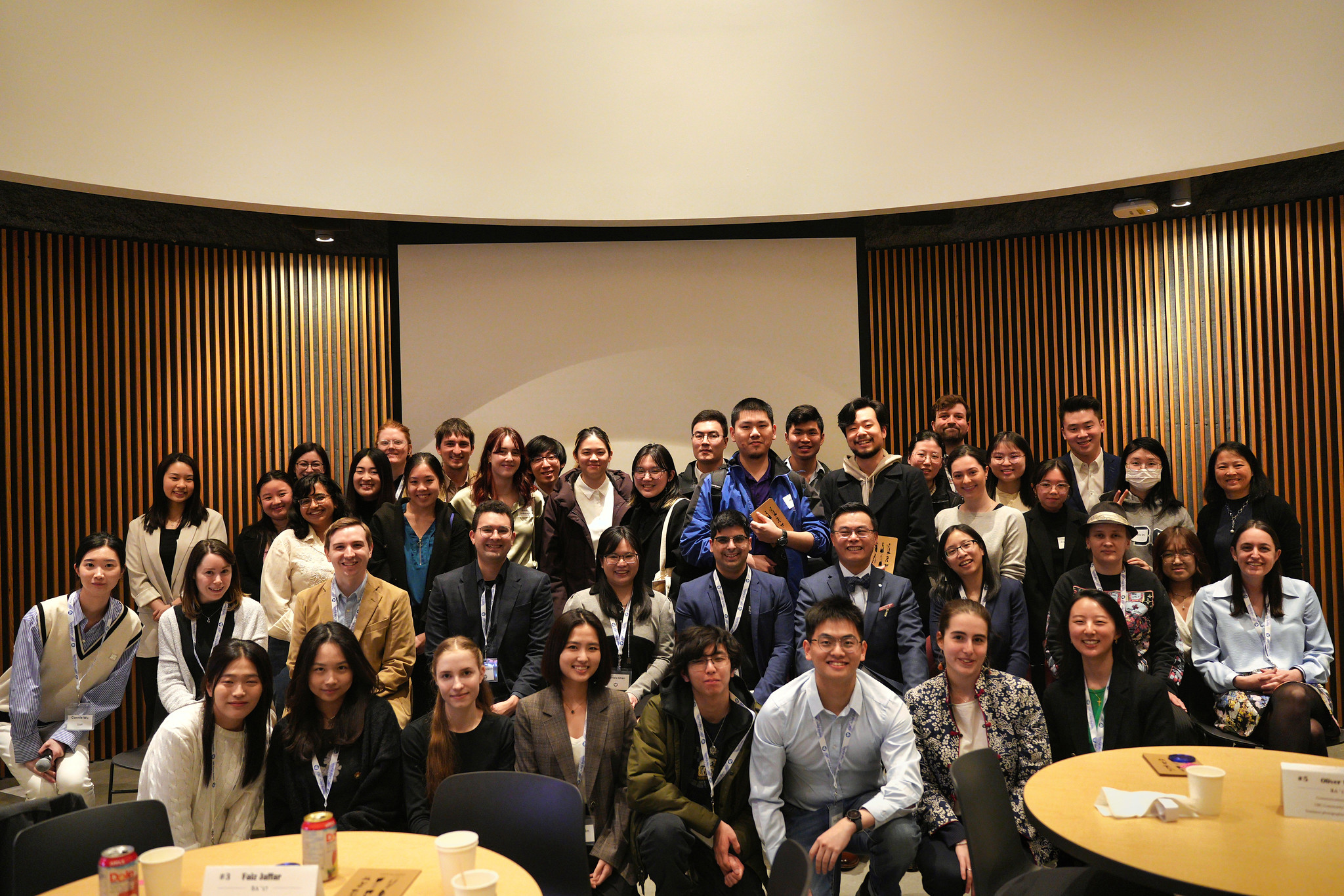 Group photo with Careers Night attendees, alumni guests, staff, and volunteers
The 2023 Annual Asian Studies Careers Night provided advice and pointers for students to think about their studies and career pathways, whilst showing them that there is not only one path to success. On a parting note, we would like to thank all the students, staff, faculty and alumni, who helped to make the 2023 event memorable and successful.
We will see you in 2024!
Written by: Maëlle Lefeuvre
Edited by: Angela Lucas and Tanya Jensen
Photos by: Moncif Ait Ahmed