2015/16 John Howes Lecture in Japanese Studies
With Guest Speaker Dr. Norma Field
(Professor of Japanese Studies Emerita at the University of Chicago)

Five Long, Short Years: Our World, Our Fukushima
Thank you to all who attended this year's lecture and for making it our highest attended John Howes Lecture to date. Guest Speaker Dr. Norma Field gave an enlightening lecture that revealed the devastating reality of the 2011 Fukushima nuclear disaster – a reality which was reinforced by the presence of Fukushima and Chernobyl residents in the audience.
The recording can be viewed on YouTube via this link here.
Monday, January 18, 2016
5:00pm Reception with refreshments
6:00pm Lecture
Location:
Asian Centre Auditorium, 1871 West Mall, Vancouver
Free & open to the public.
Lecture abstract:
March 11, 2016 marks the fifth anniversary of the triple disaster, the Great East Japan Earthquake that brought with it a tsunami and nuclear catastrophe. In 2013 Prime Minister Abe won the 2020 Olympics for Tokyo by declaring the spread of radioactively contaminated waters "under control," to widespread disbelief back home. And yet, that declaration has been steadily converted into truth through the collaboration, witting and unwitting, of bureaucratic mandate and citizen need-to-forget. The process is aided and abetted by the accelerated redefinition of the character of the postwar Japanese nation.
Still, to provide a merely dystopian account would be to commit a falsehood and an injustice. Let us, rather, consider the efforts being made, with intuitive or disciplined suspension of disbelief, and in defiance of the multifarious tentacles of the late Mrs. Thatcher's dictum, to struggle for an alternative world. Those efforts take on especially precarious, contradictory, and determined form in Fukushima, and it is to them that the heart of this talk will be dedicated.
---
About the speaker: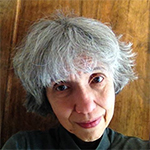 The Robert S. Ingersoll Professor of Japanese Studies Emerita at the University of Chicago, Norma Field was born and educated in American schools in Tokyo, Japan. Her publications include In the Realm of a Dying Emperor: Japan at Century's End; Kobayashi Takiji: 21seiki ni do yomu ka (Reading Kobayashi Takiji for the 21st Century); Fukushima Radiation: Do You Still Say No Crime Was Committed (co-translator); and For Dignity, Justice, and Revolution: An Anthology of Japanese Proletarian Literature (co-editor).
Book Sale: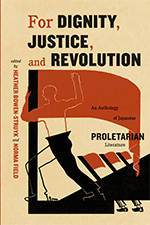 Dr. Norma Field's most recent publication, For Dignity, Justice, and Revolution, will be for sale at the lecture.
Synopsis: Fiction created by and for the working class emerged worldwide in the early twentieth century as a response to rapid modernization, dramatic inequality, and imperial expansion. In Japan, literary youth, men and women, sought to turn their imaginations and craft to tackling the ensuing injustices, with results that captured both middle-class and worker-farmer readers. This anthology is a landmark introduction to Japanese proletarian literature from that period.
For more information regarding Fukushima and the nuclear incident, we recommend you read "The Human Consequences of the Fukushima Dai-ichi Nuclear Power Plant Accidents" by Eiichiro Ochiai.
---
About the John Howes Lecture in Japanese Studies:
John Howes was a founding member of UBC's Department of Asian Studies, which he joined in 1961 after earning his doctorate from Columbia University. During his 30 years of active teaching and research, Professor Howes was at the forefront of Canada-Japan cultural, educational and people-to-people relations and inspired countless young Canadians to dedicate their careers and lives to the Canada-Japan relationship in one way or another. In 2012, a number of UBC faculty, staff, and Professor Howes' devoted former students came together to launch an endowment in his honour. The fund supports the John Howes Lecture in Japanese Studies, an annual public lecture for prominent scholars from around the world to speak to the university community and alumni on topics in Japanese Studies with a focus on Humanities. Dr. Howes passed away peacefully on February 4th, 2017, at the age of 92.