2022/23 John Howes Lecture in Japanese Studies
With Guest Speaker Professor Takashi Fujitani
(University of Toronto)
Two Unforgivens: The Western as Method for Reimagining Transpacific History
Date & Time:
5:30pm-8:00pm (PST), Monday, February 6, 2023
5:30pm-6:20pm (PST) Reception with light refreshments
6:30pm-8:00pm (PST) Lecture and Q&A
Location:
xʷθəθiqətəm (Place of Many Trees)
Liu Institute for Global Issues, 6476 NW Marine Drive, UBC
*There is also an option to watch the event virtually. The lecture will be live-streamed. 
Presented in English.
Free & open to the public.
Please note that the event will not be recorded for later distribution.
Lecture abstract:
This presentation juxtaposes Clint Eastwood's critically acclaimed Unforgiven (1992) against Lee Sang-il's "remake" (Yurusarezaru mono, 2013) of the original as a method for thinking beyond the conventions of Japanese and U.S. history writing. It considers key themes in political philosophy — such as the violence of law, sovereign power, the right to kill, prostitution, domesticity, and historical memory and accountability – while foregrounding issues of indigeneity and settler colonialism in a transpacific framing. This is part of a book length study tentatively titled: "Cold War Clint: Asians, "Indians" and Others in an American Political (Un)conscious." While Eastwood's many Westerns are well known, Yurusarezaru mono is Lee's only offering in this genre. Lee's first film, Chong (1998, 2001), is in part based upon his own life growing up as an ethnic Korean in Japan. His more well-known films include Hula Girl (2006), The Villain (Akunin, 2010), and Rage (Ikari, 2016).
---
Guest speaker
Takashi Fujitani holds the Dr. David Chu Chair in Asia Pacific Studies at the University of Toronto, where he is also Professor of History and Director of the Dr. David Chu Program in Asia-Pacific Studies. His research has centered on the intersections of nationalism, colonialism, war, memory, racism, and gender in Japan and the U.S. His major works include: Splendid Monarchy (UC Press, 1996); Race for Empire: Koreans as Japanese and Japanese as Americans During WWII (UC Press, 2011); and Perilous Memories: The Asia Pacific War(s) (co-edited, Duke U. Press, 2001). He is editor of the book series Asia Pacific Modern (UC Press) and has held numerous grants and fellowships, including from the John S. Guggenheim Foundation.
Moderator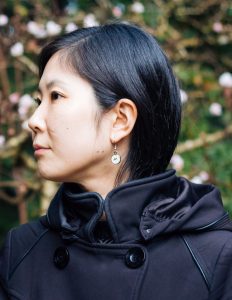 Ayaka Yoshimizu is Assistant Professor of Teaching in the Department of Asian Studies at the University of British Columbia, Canada. Her research is concerned with transpacific migration and cultures, memories and senses, and decolonial and performative methodology. She is the author of Doing Ethnography in the Wake of the Displacement of Transnational Sex Workers in Yokohama (Routledge, 2022). Her current research explores emplaced and embodied memories of Japanese migrant sex workers who survived and died in the colonial transpacific world at the turn of the 20th century.
---
About the John Howes Lecture in Japanese Studies:
John Howes was a founding member of UBC's Department of Asian Studies, which he joined in 1961 after earning his doctorate from Columbia University. During his 30 years of active teaching and research, Professor Howes was at the forefront of Canada-Japan cultural, educational and people-to-people relations and inspired countless young Canadians to dedicate their careers and lives to the Canada-Japan relationship in one way or another. In 2012, a number of UBC faculty, staff, and Professor Howes' devoted former students came together to launch an endowment in his honour. The fund supports the John Howes Lecture in Japanese Studies, an annual public lecture for prominent scholars from around the world to speak to the university community and alumni on topics in Japanese Studies with a focus on Humanities. Dr. Howes passed away peacefully on February 4th, 2017, at the age of 92.
---
Should you have any questions, please contact the Department of Asian Studies at Asian.Studies@ubc.ca.