China's Grandmothers: A Talk by Professor Emerita Diana Lary on her new book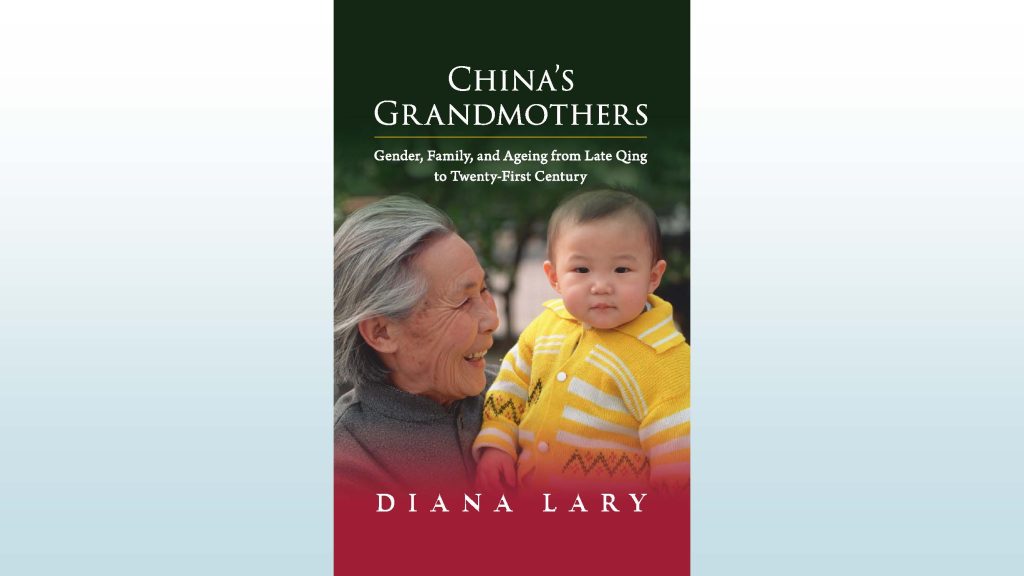 Professor Emerita Diana Lary (History, University of British Columbia) will be talking about her new book China's Grandmothers: Gender, Family, and Ageing from late Qing to Twenty-first Century (Cambridge University Press, 2022) on Wednesday September 28th 2022 4:00pm – 5.30 pm (PDT) in the Asian Centre Auditorium.
Being a grandmother is a joyful stage of life for many women. In China women were, until recently, grandmothers in middle age; they came in to their own, managing their households and caring for their grandchildren. They were trusted as experts in prenatal, postnatal and child care. They provided love and affection to children. In return they received respect and support in old age. Many of the roles of grandmothers have not changed over the past century and a half. Some roles have intensified; around 70,000,000 `left-behind children', the children of migrant workers, are cared for year round by their grandparents.
This event is co-sponsored by the Department of Asian Studies and the Centre for Chinese Research, Institute of Asian Research, UBC.
Date & Time:
Wednesday, September 28 | 4:00pm – 5:30pm (PDT)
Location: Auditorium, UBC Asian Centre, 1871 West Mall, Vancouver (map here)
This talk will be presented in English.
Free & open to the public. Registration is required via the form below.
Guest Speaker
Dr. Diana Lary is professor emerita of Modern Chinese History at UBC. She has specialised in social history, focusing on society in China and Chinese communities beyond China. She has written or edited ten books on these subjects. She is the grandmother of three beautiful teenagers.
Moderator
Dr. C.D. Alison Bailey researches and teaches pre-modern Chinese literature at the University of British Columbia. Her research focuses on aspects of violence and emotions in late imperial China, premodern law, and filial revenge.