The Persian Language and Iranian Studies Initiative at UBC and the UBC Persian Literature Reading Club, and the UBC Persian Club are hosting a series of events analyzing the literature of migration and exile in Modern Persian Literature. The second workshop features Iranian writer, Bahram Moradi, who will speak about his style and themes in his story collections, "Laughter in the House of Loneliness" and "A man across the Street, Under the Tree". The session is followed by an interview with Moradi on his latest novel Unbridled/Khudsar.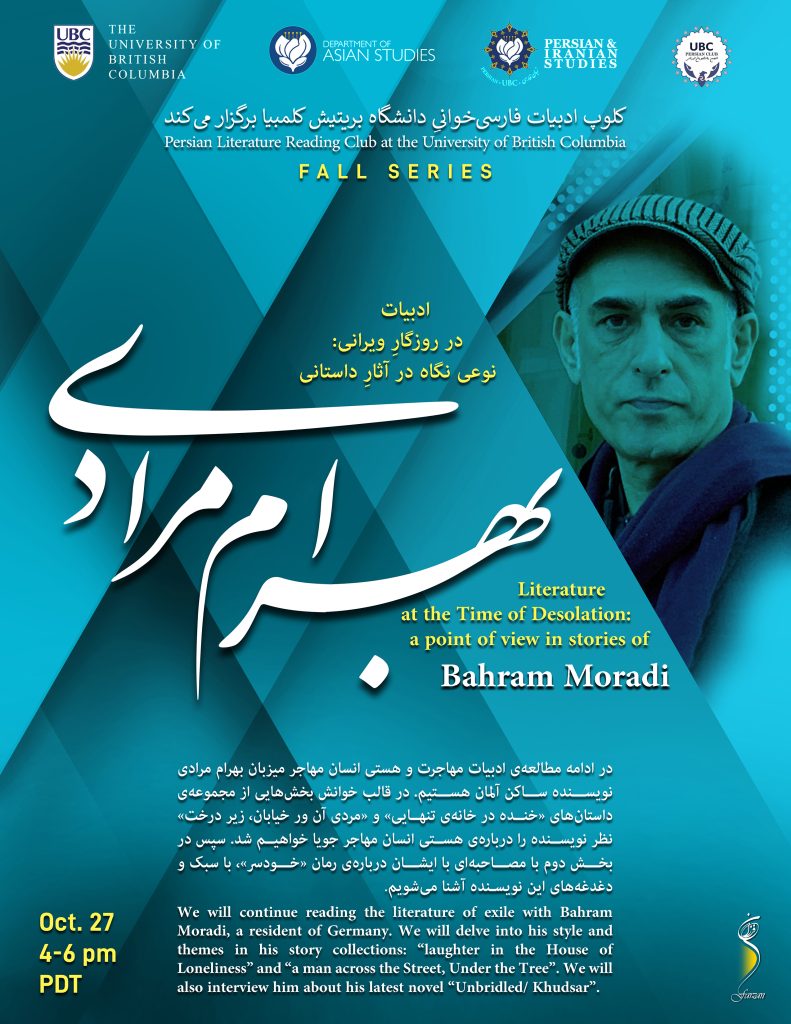 Date & Time:
October 27
4:00pm – 6:00pm (PDT) | 3:30am – 5:30am (Kabul Time) | 2:30am – 4:30am (Tehran Time)
Location: online via Zoom
Presented in Persian
Free & open to the public. Registration is required via the form below. لطفا برای ثبت نام اینجا کلیک کنید
The event is sponsored by the Department of Asian Studies.