Congratulations to Professor Christopher Rea on his newly co-authored book with Professor Thomas S. Mullaney (Stanford University), Where Research Begins: Choosing a Research Project That Matters to You (and the World) (University of Chicago Press)!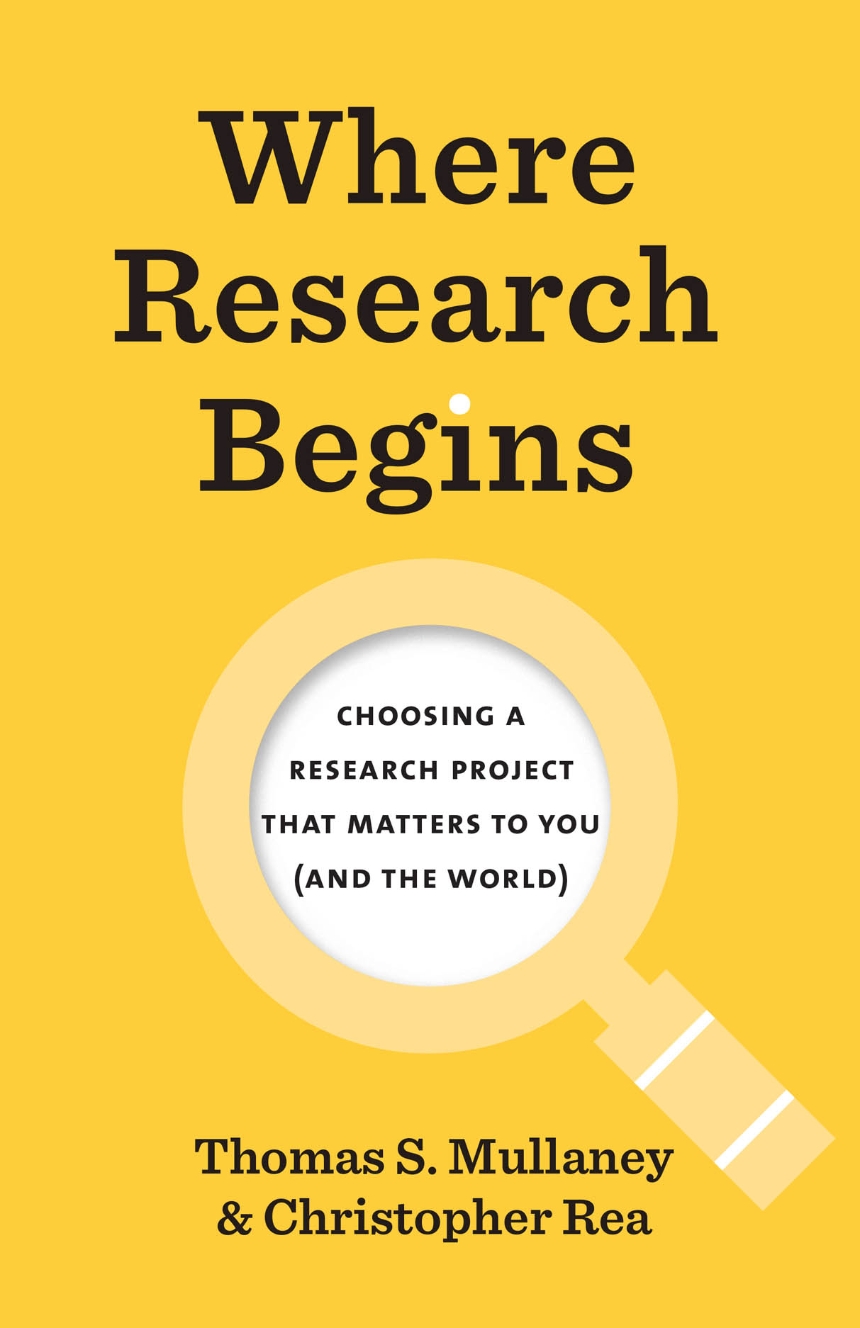 Where Research Begins helps you figure out WHAT to research in the first place, and why it matters. It tackles the two challenges every researcher faces with every new project: How do I find a compelling problem to investigate—one that truly matters to me, deeply and personally? How do I then design my research project so that the results will matter to anyone else?
For more information, online classes, webinars, and other materials related to the book, see the Where Research Begins website.
About Christopher Rea
Christopher Rea is a literary and cultural historian whose research focuses on the modern Chinese-speaking world. His most recent publications concern research methods, cinema, comedy, celebrities, swindlers, cultural entrepreneurs, and the scholar-writers Qian Zhongshu and Yang Jiang. He is also a translator, including (with Bruce Rusk) of the Ming-dynasty work The Book of Swindles.
His book Chinese Film Classics, 1922-1949 was published by Columbia University Press in 2021. See the free online course he created at chinesefilmclassics.org and a YouTube playlist of 25+ subtitled films and 22 video lectures.
In February 2022, he launched a free online course on The Modern Chinese Novel.