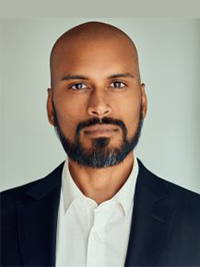 We are thrilled to share that Asian Studies professor, Rumee Ahmed has been named as Canada Research Chair in Theology and Ethics in recognition of excellence in his field of study. Ethics is a branch of philosophy that involves systematizing, defending and recommending concepts of right and wrong. Most religions have an ethical component. As Canada Research Chair in Theology and Ethics, Dr. Rumee Ahmed is pursuing two interrelated research projects-one focusing mainly on theology and the other on ethics.
In one project, Ahmed and his research team are examining archival material and studies to develop a revised narrative of Islamic and practical theology. In the other, they are working with an online platform to facilitate debate about moral rights and wrongs using the language of Islamic law. Ultimately, their work will inform scholarship where these two projects interact and lead to new avenues of research.
About Canada Research Chair
The Canada Research Chairs program enables Canadian universities to achieve the highest levels of research excellence and become world-class research centers. On January 12, 2022, the federal government announced a new investment of over $151 million to support 188 new and renewed Canada Research Chairs at 43 institutions across Canada for research excellence.
The Canada Research Chairs "comprise the full diversity of Canada, both in terms of their backgrounds and training, as well as the broad range of disciplines they represent," said Ted Hewitt, President of the Social Sciences and Humanities Research Council. "This, in turn, helps to drive the research excellence we have come to expect from these outstanding scholars, as well as their contributions to the well-being and prosperity of Canadians."