Looking for new reads this summer? This year, scholars from the Department of Asian Studies have published books on topics ranging from historical perspectives, Punjabi poetry, biographies, Confucianism, fiction, and more.
---
By Kim Sok-pom, translated by Dr. Christina Yi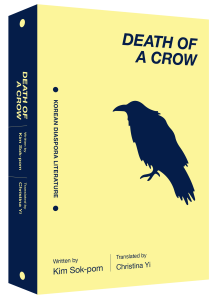 About the book
Kim Sok-pom (b. 1925) is widely considered one of the most important zainichi (literally, "resident in Japan") Korean writers of his generation. His seminal short story collection Death of a Crow (Karasu no shi) features three interlinked stories about the April 3 Incident of 1948 on Cheju Island and two texts centered on the history of zainichi Koreans. Published by Seoul Selection, the English translation is part of a larger Korean Diaspora Literature series supported by the Literature Translation Institute of Korea; other titles in the series include Lee Yangji's Nabi T'aryǒng and Other Stories; Kim Tal-su's The Trial of Pak Tal and Other Stories; and Yang Seok-il's Blood and Bones.
---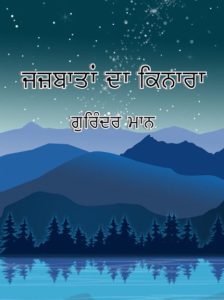 About the book
This is Gurinder Mann's debut book, where he will take you on a journey of heart felt emotions through Punjabi poetry. These poems touch upon various topics, issues, and sentiments, and use the tools of imagery, metaphor, and personification to illustrate emotions on the broad range of subjects present.
---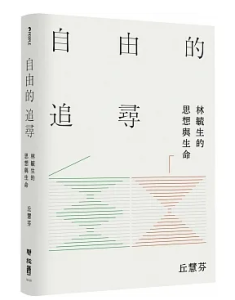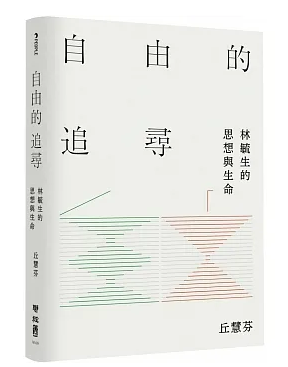 About the book
Professor Lin Yu-sheng (1934-2022) was one of the leading scholars in modern Chinese intellectual history. His 1979 English book, The Crisis of Chinese Consciousness is a systematic study of radical anti-traditionalism in the May Fourth Era (1915-1927). It was translated into Chinese, Japanese and Korean in the 1980s and had a great impact throughout East Asia, especially on academic and cultural circles in Taiwan and China.
Professor Lin's research primarily focused on modern and contemporary Chinese intellectual history and all his life he illuminated the concepts of liberty, rationality, democracy, and the rule of law for Chinese readers. In Search of Liberty is a comprehensive intellectual biography. The first half covers his early life and intellectual quest to understand the essence of classical liberalism under the guidance of Friedrich Hayek and Hannah Arendt who had a deep influence on him. The second half is an in depth investigation of his thought, a critical discussion of his works, and an exploration of his major themes and arguments. This study points out their logical connection, substantial significance, and great relevance to the modern world.
---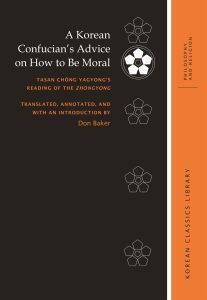 About the book
Tasan Chŏng Yagyong (1762–1836) is one of the most creative thinkers Korea has ever produced, one of the country's first Christians, and a leading scholar in Confucian philosophy. Born in a staunchly Neo-Confucian society, in his early twenties he encountered writings by Catholic missionaries in China and was fascinated. However, when he later learned that the Catholic Church condemned the Confucian practice of placing a spirit tablet on a family altar to honor past generations, he left the small Catholic community he had helped found and ostensibly returned to the Neo-Confucian fold. Nevertheless, the Christian ideas he studied in his youth influenced his thinking for the rest of his life, stimulating him to look at Neo-Confucianism with a critical eye and suggest new solutions to problems Confucian scholars had been addressing for centuries. A Korean Confucian's Advice on How to Be Moral is an annotated translation of Tasan's commentaries on the Confucian classic Zhongyong (usually translated as The Doctrine of the Mean) in which he applies both Confucianism and Christianity to the question of how to best develop a moral character.
Written as a dialogue with King Chŏngjo, (r. 1776–1800) these texts reveal how Tasan interpreted his Confucian tradition, particularly its understanding of how human beings could cultivate morality, while the king's questions illustrate the mainstream Neo-Confucianism Tasan was reacting against. Tasan challenged the non-theistic standard, insisting that living a moral life is not easy and that we need to be motivated to exert the effort necessary to overcome our selfish tendencies. He had abandoned his faith by the time he wrote these commentaries but, influenced by Catholic works and determined to find a more effective way to live a moral life than non-theistic Neo-Confucianism provided, Tasan constructed a Confucian philosophy of moral improvement centered on belief in God. This translation, helpfully annotated for context and analysis, is an exploration of early Korean engagement with the West and a powerful guide to all those interested in Confucianism, Christianity, and morality.
---
Edited by Dr. Bruce Fulton, and introduced by Kwon Youngmin,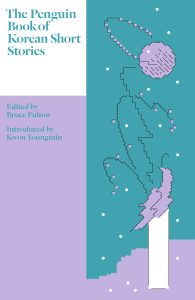 About the book
Journeying through Korea's dramatic recent past, from the Japanese occupation and colonial era to the devastating war between north and south and the rapid, disorienting urbanization of later decades, The Penguin Book of Korean Short Stories captures a hundred years of vivid storytelling.
Here are peddlers and donkeys travelling across moonlit fields; artists drinking and debating in the tea-houses of 1920s Seoul; soldiers fighting for survival; exiles from the war who can never go home again; and lonely men and women searching for connection in the dizzying modern city. The collection features stories by some of Korea's greatest writers, including Pak Wanso, O Chonghui and Cho Chongnae, as well as many brilliant contemporary voices, such as P'yon Hyeyong, Han Yujoo and Kim Aeran. Curated by Bruce Fulton, this is a volume that will surprise, unsettle and delight.
---
By Gong Ji-Young, translated by Dr. Bruce Fulton and Ju-Chan Fulton, Series edited by Dr. Bruce Fulton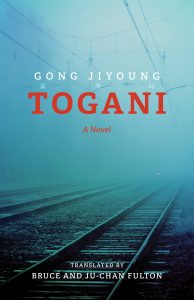 About the book
Atmospheric and fast-paced, this novel of manners set in a provincial South Korean city leads readers through the silent corridors of a school for hearing-impaired children and the city's foggy back streets and murky centers of power to a stirring courtroom climax. Gong Ji-young's Togani (The Crucible), published in Korean in 2009, is based on a historic case of child sexual abuse at a state-run institution. The novel went on to sell nearly a million copies and, along with a 2011 film adaptation directed by Hwang Dong-hyuk, prompted the South Korean National Assembly to pass the "Togani Laws" to provide greater legal protections for children and vulnerable adults under state care and harsher penalties for those convicted of their abuse. At a time when Korean popular culture drives cultural production worldwide, Togani reminds us of the power of fiction to effect meaningful societal change.
A story of courage in the face of corruption, Togani offers nuanced portraits of a failed young businessman seeking a new life as a teacher and his counterpart, a young woman committed to a career in human rights; a police officer of humble origins who rose through the ranks as he turns a blind eye to the abuse of students by the school's administrators; and a hearing-impaired teenage girl, a victim of that abuse, who cares deeply for the other children at the school. The book testifies to the legacy of neo-Confucian class conflict, gender disparity, and the vulnerability of those near the bottom of the social ladder. It is a heart-wrenching and provocative work that helped bring about change to a system it dared to challenge.
---