The Department of Asian Studies is delighted to invite you to our annual Careers Night! Navigating life after graduation can be hard, so each year we bring in alumni with diverse experiences – at home and in Asia – to inform and inspire current students. This event will feature a guest speaker, a panel, and a round robin networking session. Careers Night is the perfect opportunity to make connections, meet fellow Asian Studies students, and feel more confident in taking the next steps on your career path.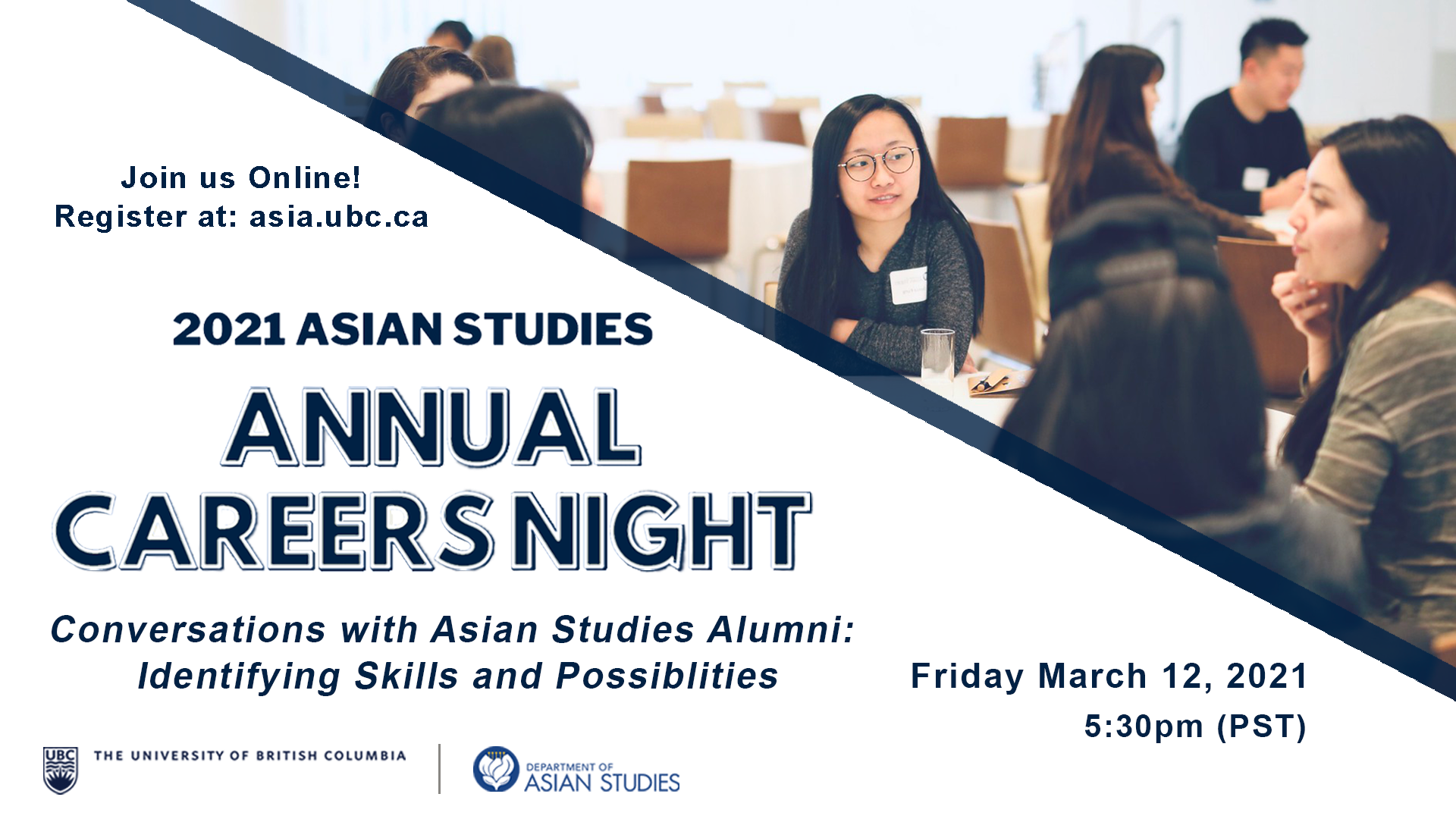 Friday, March 12th, 2021
5:30 PM (PST)/Saturday, March 13th 1:30 AM (UTC)
Held online via Zoom
Free – Online registration required via the form below.
This event is co-organized by the Department of Asian Studies and the Faculty of Arts.
The annual career event, held in February or March of each year, are open to students who have declared or are potentially interested in declaring a major in Asian Studies, and alumni who are interested in sharing their personal insight and experiences. This year we will be holding Careers Night virtually due to COVID-19 restrictions.
As a student:
* Ask the burning questions about what a degree in Asian Studies has to offer
* Gain extremely helpful networking tips (e.g. How to Use LinkedIn 101)
* Meet your fellow undergraduates and learn about their career and academic plans
* Gain an excellent head-start in planning your next move during and after UBC
As an alumni:
* Share what you did at UBC that helped you succeed
* Share your experience in navigating through your career field and finding the right fit for you
* Give back to your alma mater by providing your insights to the students of what they should be expecting
* Meet and make connections with other alumni, faculty, and students
* Meet potential employees among our diligent and passionate students
2021 Event Program
5:30 pm – Event start
5:40 pm – Welcome
5:45 pm – Keynote Speaker (Ambassador Sarah Taylor)
6:00 pm – Keynote Speaker Q&A
6:10 pm – Asian Studies Alumni Panel Introductions
6:15 pm – Asian Studies Alumni Panel Q&A
7:00 pm – Event concludes
Students will have the opportunity to ask all of our alumni panelists their questions about how they got their first jobs after graduating, how they have navigated through the 'real world', and how the COVID-19 pandemic may have impacted them (whether positive or negative).
Keynote Speaker: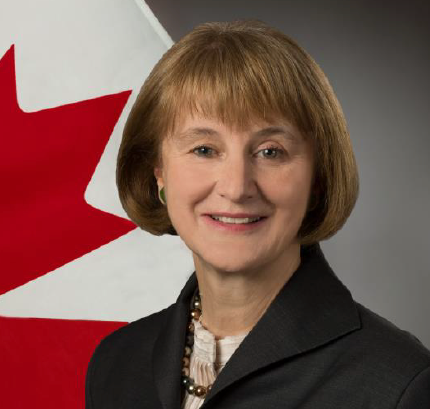 H.E. Dr. Sarah Taylor – Ambassador Extraordinary and Plenipotentiary of Canada – Embassy of Canada Kingdom of Thailand, Kingdom of Cambodia and Lao People's Democratic Republic
With over thirty years' experience working in and on Asia, including diplomatic assignments in Hong Kong, Beijing and Jakarta, Her Excellency Dr. Sarah Taylor is currently Canada's Ambassador to the Kingdom of Thailand, the Kingdom of Cambodia, and the Lao People's Democratic Republic. Upon her initial completion of her BA with honors in Anthropology from the University of Toronto in 1982, Ambassador Taylor continued to pursue her interest in archaeology as she conducted research and fieldwork in various Asian countries such as Thailand and Japan, ultimately receiving her PhD from Cambridge University in East Asian Archaeology in 1990. Starting her career in External Affairs and International Trade Canada and working her way through various positions with what is now Global Affairs Canada, Ambassador Taylor served as Deputy Head of Mission in the P.R.C. from 2011 to 2015. Along the way, she has learned multiple Asian languages such as Mandarin, Japanese, Bahasa Indonesia and Thai.
Panelists: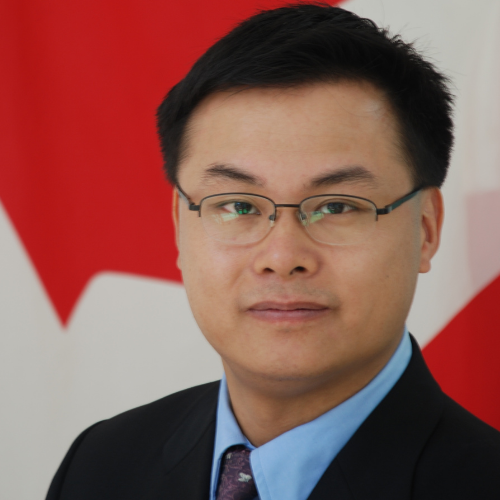 Richard N. Liu, BA '93 – Board Director at the Pacific Canada Heritage Centre, Museum of Migration

Richard explored China as a student attending Peking University that led to a rich 20-plus year career at the Canadian Embassy, the Swiss Chamber of Commerce, and Western Academy of Beijing, in areas of diplomacy, public relations, major events organization and education. As a leader in the development of a wide variety of volunteer projects in China, Richard started the influential "Canadians in China" network; founded the rapidly growing Canadian Alumni Network (CAN) that brings together thousands of alumni currently in China who attended Canada's post-secondary institutions; and was one of the original founding committee members to start the very first Terry Fox Run for Beijing in 1999. Since returning to Canada in 2014, Richard now sits on various boards; and advises companies and organizations on a variety of sectors pertaining to Asia; and was appointed the Honorary Brigade Division President for St. John Ambulance, Canada's leading first aid and safety charity, and one of the oldest humanitarian organizations in the world.
Joseph Ho, BA '94 – previous Senior Manager, Nike China

Joseph is a Canadian Chinese who lives in Asia for past 20 years with 10 years in Mainland China in leadership roles with Nike and Apple. In his almost six years of experience working for Nike China, he has brought new digital services and membership experiences to Nike own Retail Stores and helping to launch China new concept stores, including House of Innovation 001 in Shanghai (2018) and Guangzhou RISE in Guangzhou (2020). Before he joined Nike, he worked at Apple Retail as part of the HK Leadership team opening up the first Apple Store in Hong Kong, and later transferred to Shanghai to be part of the Apple Shanghai leadership team in the growing China market.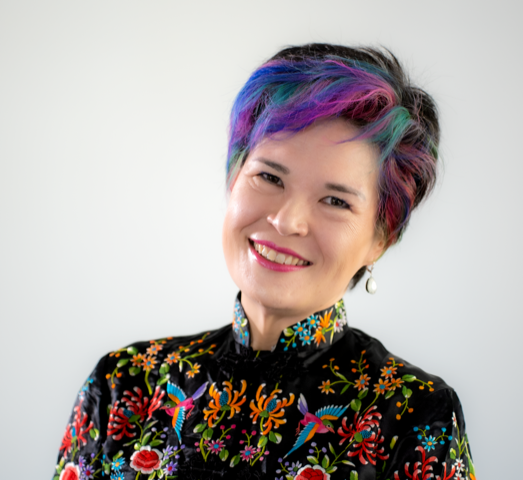 Fongyee Walker MW, BA' 96, MA' 99 – Co-founder and Head, Dragon Phoenix Wine Consulting

Fongyee (Master of Wine) is the co-founder, with Edward Ragg, of Dragon Phoenix Wine Consulting, Beijing's first and fully independent wine consulting and education service (est. 2007). Fongyee has delivered both WSET course and special trade-targeted wine courses in Mandarin for such bodies as Wine Australia, the Hawke's Bay Wine Association, the Napa Valley Vintners and numerous other groups, as well as creating a number of unique wine courses specifically tailored to mainland Chinese students. She became the first Master of Wine (MW) resident in mainland China in 2016 with her dissertation on winter vine burial practices in Hebei and Ningxia.
As a wine judge, Fongyee has judged at numerous wine competitions including the International Wine Challenge (UK), the Hong Kong International Wines and Spirits Competition and has been guest international judge for the Royal Melbourne Wine Show, Old Mutual Trophy (South Africa) Wine Show, the Qantas Western Australia Wine Show, AWOCA (Wines of Chile), the Hunter Valley Wine Show as well as many other regional wine shows. Fongyee has also written articles for Decanter Magazine, Wine Review, RVF China and Wine in China, among other Chinese wine magazines. She has also been a columnist for Decanter China, writing about educational issues.
Fongyee is also the star of Wok 'n Wine, a popular internet-broadcast show about food and wine matching with Chinese cuisines with more than 4 million viewers, as well as a new show (2021) Carpe Vinum, featuring the wine and food of Italy.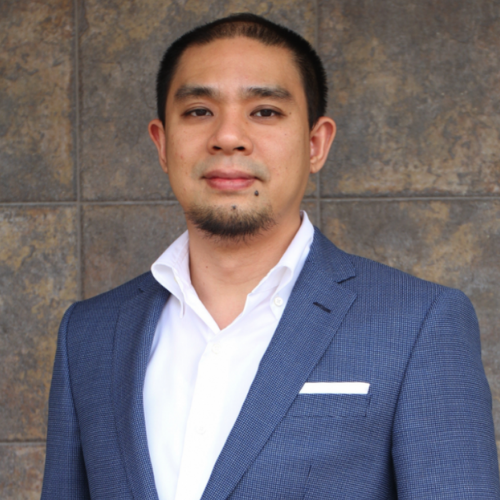 Paul Hsu, BA' 06 – Principal, St. Regis Secondary School; Chief Executive Officer, New Castle Japan Investment; Chairman of the Board, Canadian Housing Society

Paul is a graduate of the Department of Asian Studies of 2006 and a graduate of the Masters in Asia-Pacific Policies Studies Program of 2008. He is the founder and current Principal of St. Regis Secondary School, a senior independent high school in Vancouver that is known for its reputation of sending students to top-50 QS Ranking universities around the world through the school's comprehensive and versatile education program. Aside from his work at St. Regis, Paul also serves as the founder and CEO of New Castle Japan Investment, a transnational real estate investment firm that specializes in asset acquisition, property reconstruction, and long-term rental projects in Canada and Japan. He is also the Chairman of the Board of Canadian Housing Society, a non-profit organization whose primary mission is to provide sustainable, comfortable, and financially feasible homes for low-income and other disadvantaged members of the community in BC and NB.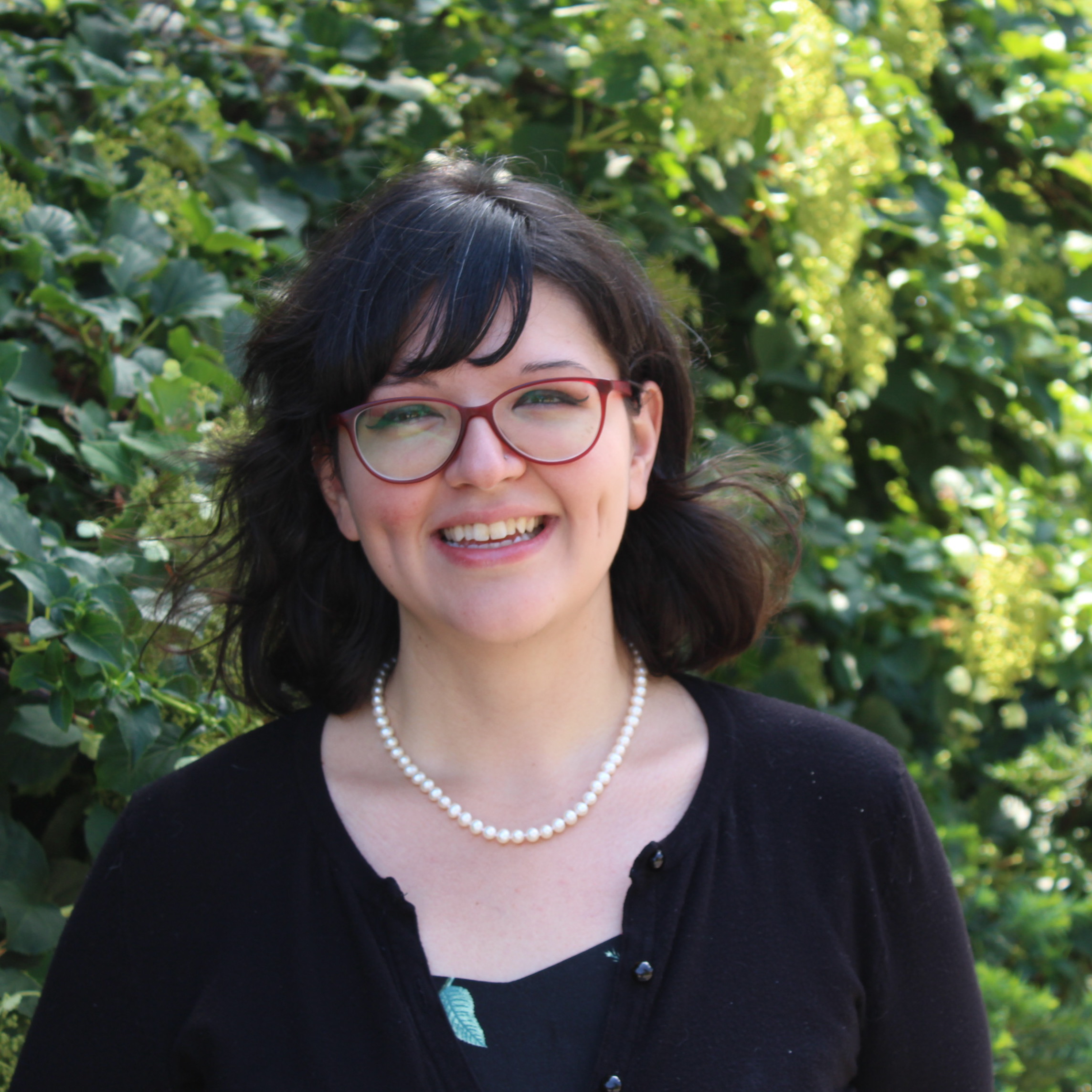 Sloane Geddes, BA '16, MA'18 – Sessional Lecturer in Sanskrit language – UBC Department of Asian Studies
Sloane is currently teaching Immediate Sanskrit at the UBC Department of Asian Studies. She is also a doctoral student in the Department for the Study of Religion at the University of Toronto where she works on medieval Sanskrit poetry—think descriptions of dazzling mountains and larger-than-life heroes. Within this genre she is interested in how theological concepts get mapped onto other genres and how commentary shapes the way we read texts.
While she is in Toronto, her first foray into Sanskrit was at UBC, where she completed her BA (2016) and MA (2018) in Asian Studies. At that time she looked into how the perceived gender of the author shapes both how we understand texts and how they are read in particular ways by feminists and general literary scholars.
Learning Sanskrit is not only a challenge, but can also be a fun and rewarding experience—especially when one manages to unlock the beautiful image behind a confusing compound or verse!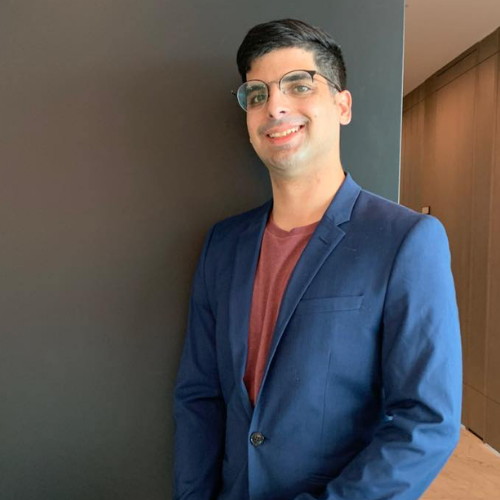 Faiz Jaffar, BA '17 – Management Consultant, Kellen Consulting
Faiz entered UBC in 2012 and joined the Department of Asian Studies only a year later in 2013. While at the department, Faiz took part in numerous department competitions, spent a year abroad, and appeared on national television in China. Unfortunately, in 2017, Faiz had to graduate (BA). Upon graduation, Faiz received a scholarship to study in China, where he completed a Master's Degree of Chinese Law (LLM) at Renmin University of China. Since that time, Faiz has worked at a national Chinese law firm, at a state-owned Fortune 500 company, and is currently working as a management consultant at Kellen. Faiz is currently based in Beijing and stays involved with the Canadian community in Beijing, participating in the Canadian Alumni Network, the Canadian Chamber of Commerce, and working with the Canadian Embassy to China.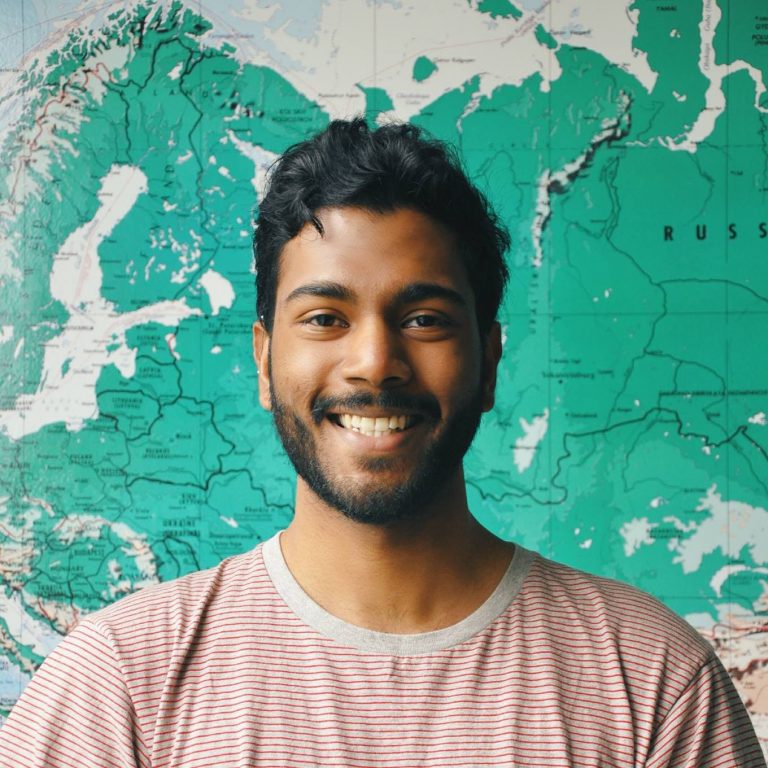 Chandima Silva, BA '18 – Program Coordinator, Academic Programs – Simon Fraser University

Chandima graduated with a Bachelor of Arts in Asian Area Studies with a focus on South and Southeast Asia in 2018, which he complemented with an exchange stint at the National University of Singapore. He is currently a Program Coordinator for the School of Computing Science at Simon Fraser University, where he manages the delivery of undergraduate programs.  He has continued in higher education as a student as well, and is on track to finishing a Graduate Diploma in Business Administration from Simon Fraser University.
In addition to his full-time work, he is involved on the Asia Pacific Youth Council for the Asia Pacific Foundation as a Director of Arts and Culture Programming and more recently as the Council's President. The latter experiences involve extending the mandate of connecting Canadian youth with Asia through events centred around pan-Asian art and culture.