Any course that is full will be blocked and have an open waitlist. Students should sign up for the waitlist section of the course if it is full.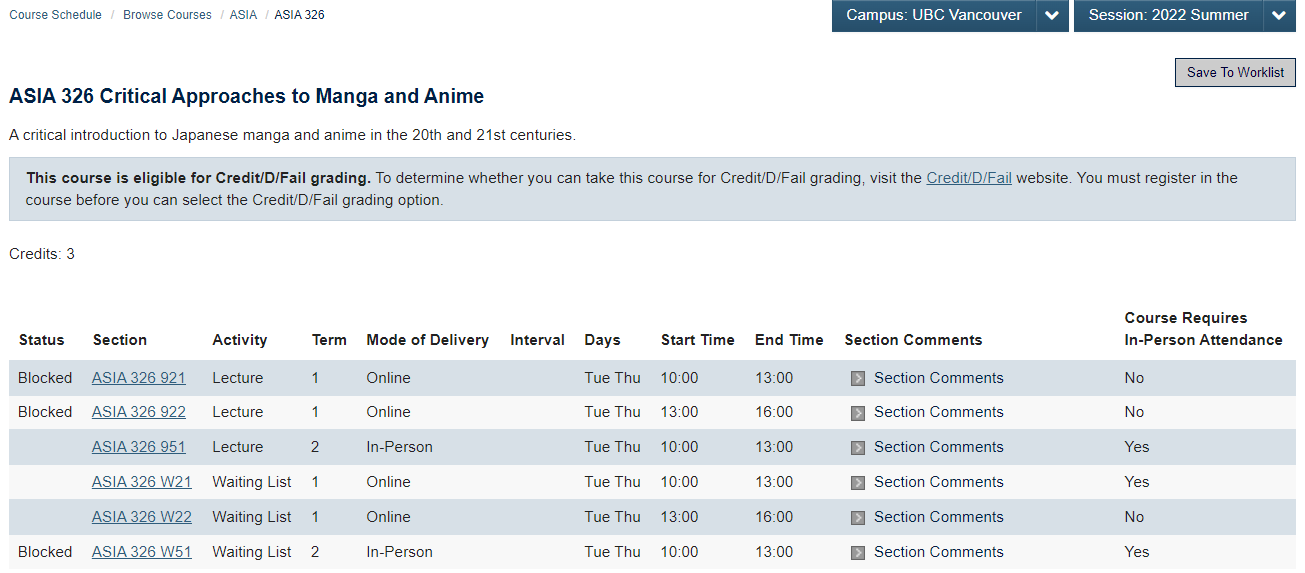 The waitlist works on a priority basis; if seats become available, they are given to students who have declared either an Honours, Major, or Minor in Asian Studies, 4th to 1st year.  This is followed by students outside of the Department by registration date. 
Students are moved from the waitlist and into the course once per business day. If you see a space available in the course, that means we have either not moved in students today, or that someone has dropped the course after we've moved in students. That seat will not be assigned until the next business day. 
Please be advised that the Department will not be able to disclose the student's place in the waitlist. 
Waitlists will stop being monitored on the last Wednesday before each term begins. The department will unblock all course sections (unless otherwise requested by the instructor), and students will be responsible for monitoring the course sections on your own for an open spot.
For courses starting in Term 1 of the 2022 Winter session, waitlists will stop being monitored from September 1st, 2022.
If you have any further questions please contact asian.studies@ubc.ca. Kindly note that we do not take phone call or email requests to add you to a course.